Gift Giving for the Parrot Lover.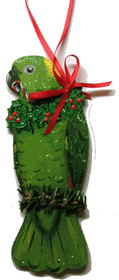 The holiday season is here and being " bird crazy" as I am, one of the things I have noticed is that almost none of  my family or friends know what to get for me beyond a cuttlebone or something that they pick up at a local pet supply store.  I know there are others out there, like me, who would love to get gifts that are parrot related and that are fun for me and/or my birds so I have put together a list of some of my favorite websites and ideas.   My shelves and walls and lined with parrot themed items and my clothes closet reflects my love of these marvelous creatures too.   The parrots love getting their own presents too so don't forget to put them on your gift list, whether for the holidays or another special occasion this year.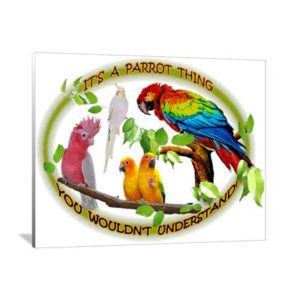 For the Humans
Everything from bumper stickers to pillow and clothing and more can be found on these sites. And you can find something with a theme related to just about any species of bird you are looking for.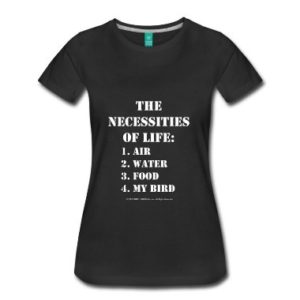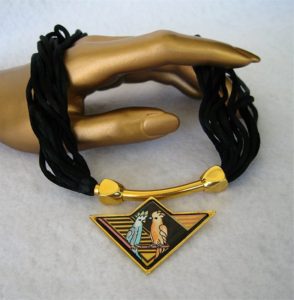 http://www.cafepress.com/+parrot-lovers+gifts
http://www.zazzle.com/for+parrot+lovers+gifts
http://www.naturechest.com/calypsoparrot.html
http://www.cockatoocreations.com/brands/Parrot.html
http://www.kyledesigns.com/parrot-gifts/
https://www.rubylane.com/shop/antiquebeak
https://www.spreadshirt.com/parrot+gifts
https://www.etsy.com/market/parrot_gifts
For parrots AND their caregivers
https://bonkabirdtoys.com/categories/bird-toys-gifts.html ( Jan's favorite)
http://www.mysafebirdstore.com/ (awesome products and great customer service)

Just for the Birds
 
http://www.mcssl.com/store/fancyfeathersbirdtoys
http://www.superparrots.com/
http://www.naturechest.com/birdtoys.html
http://www.tlcparrottoys.com/index.html