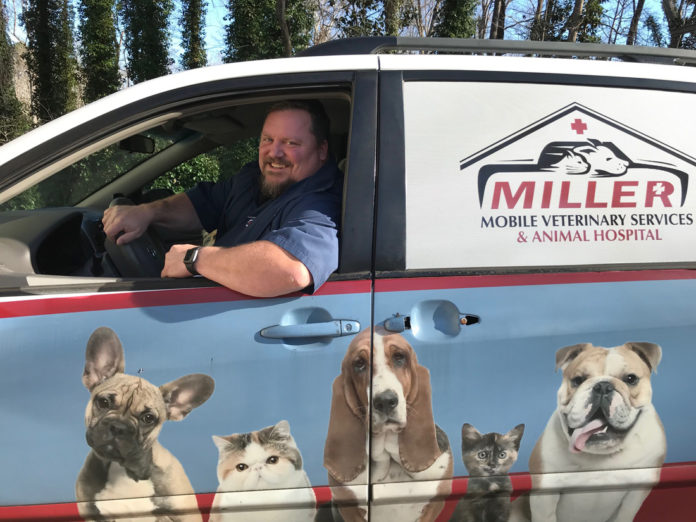 Highs and lows of the mobile vet life
Written by Mickey Goodman
Life is rarely dull for Dr. Matt Miller, who has the dubious honor of being one of only two vets in the nation to be bitten by a rabid llama.
Along with numerous gratifying interactions, he's also been injured multiple times by some of his favorite farm animals, as well as losing two wedding bands inside ailing bovines.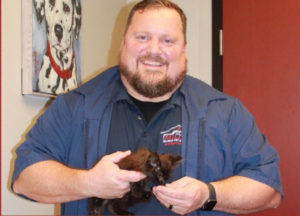 "After years of treating large animals that always get sick in the dark of night and missing out on time with my wife and two children, I decided to focus on domestic animals and opened Miller Mobile Veterinary Services and Animal Hospital in 2012," he says. "It caught on immediately."
Wellness exams, vaccinations, lab work, diagnostics, basic sick pet care, pain management and compassionate in-home euthanasia are all available in the comfort of a client's home. "But I couldn't do surgery, which I love, take X-rays or do dental procedures," he says. "I had to refer clients to other veterinarians."
Wanting to perform all necessary services, he opened his brick-and-mortar practice three years ago while maintaining the mobile services.
The llama incident occurred a few years after graduation from The University of Georgia's School of Veterinary Medicine when he joined a practice at Dacula Animal Hospital.
"We treated both farm and domestic animals and basically anything that breathed," he says. "One day my assistant and I headed to a farm where a client reported that one of his llamas was 'off.' Our first problem was his two llamas were out in the field instead of being in their pen; the second was that the client wasn't home to help round them up." It took some time to corner the animals, but just as Miller readied his lasso, the 200-pound llama charged and bit him. Hard.
"Let's just say, an altercation ensued, but I finally got him roped," says Miller. "About that time, the owner arrived and insisted that I give him the rope despite my warning that the llama had bitten me. As he was led back to the pen, the llama bit his owner, as well as his grown son who had come to his father's rescue."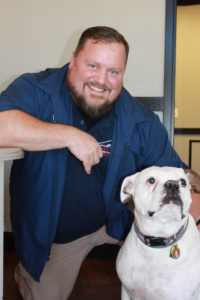 During the exam, Miller could find nothing wrong except a slight fever. The next morning, he called to check on the llama, only to find that he had died during the night.
"I immediately became suspicious," he said. "The llama had all the symptoms of rabies. He had been acting 'off,' he was acting aggressively, and he had fever. I told the client to take the body to UGA College of Veterinary Medicine for testing."
Miller's suspicions were confirmed, and everyone involved had to be treated for rabies, a far more painful process for the client and his son who had not been vaccinated than for Miller and his assistant whose vaccines were up to date.
"What I love about having my own practice is that I have time to make a connection with the pets I treat whether at the owner's home or at the clinic," he says.
For more information, visit millermobilevet.com