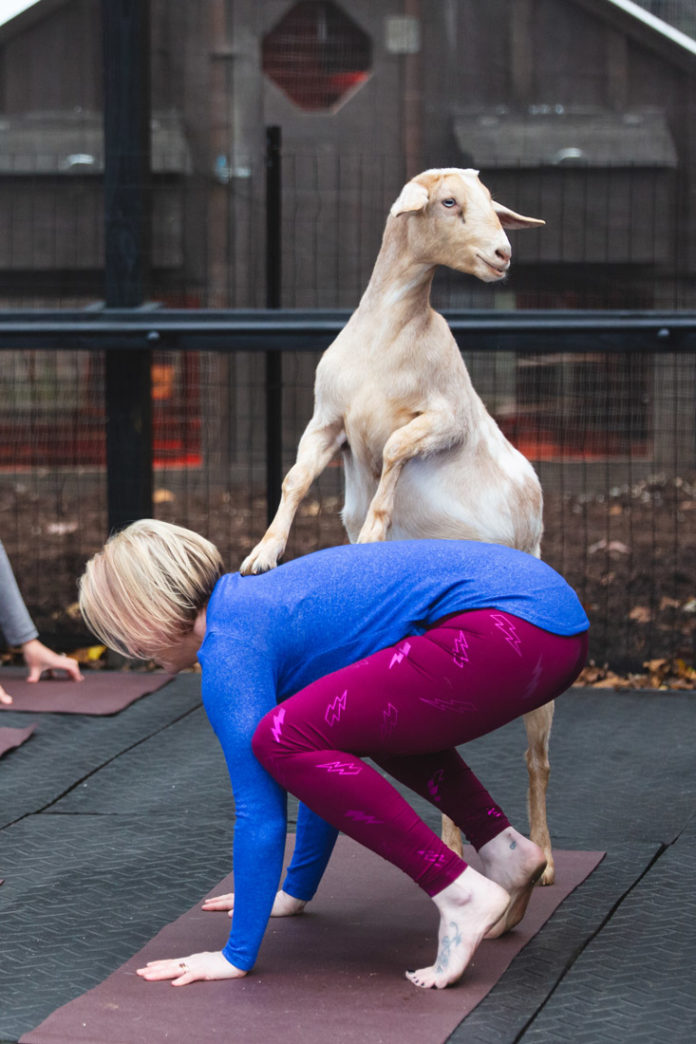 GOGA Goat Yoga begins third year in Milton
Written by Lisa R. Schoolcraft
Photography by Andrea Ferenchik
Three years ago, Cathi Huff was having a bit of empty nester syndrome. Her son and daughter had left for college, and she was looking for her second act.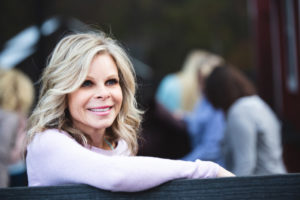 The certified health coach was trying to figure out how to incorporate that skill into her life's new chapter when a friend suggested she get a couple of kid goats for her five-acre Atlantis Dream Farm in Milton.
GOGA Goat Yoga, as she calls it, soon followed.
"We held our first class April 10, 2017," she says. Some local television publicity led to a "flood of interest overnight. As the season progressed, I realized it was more than goat yoga." It quickly became clear the animals were providing therapy to the guests along with a yoga workout. But, Huff admits, it's a lot of work.
"Last year, I really wondered if I wanted to do it again," she says. "But therapists were reaching out; private schools were reaching out. The lightbulb went off when I realized this is more about animal therapy."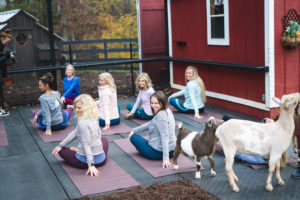 She conducted a summer camp last year with about a dozen children, Each day, she taught them yoga and conducted mindfulness sessions.
"I don't think you are ever too young to learn about mindfulness and know what that means," Huff says. "School is so competitive these days. This teaches children to close their eyes and be in the now."
Along with programs for children, Huff expects to offer summer camp again this year. She'll also have aerial yoga, where participants are attached to silks.
But the goat yoga is for young and old alike, she insists. "We've done adult birthday parties, bachelorette parties and corporate events," she says.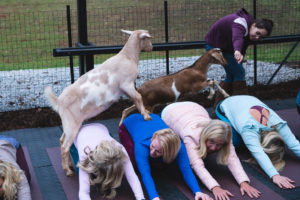 Some of her farm animals, which have grown to include a retired thoroughbred, three miniature horses, 10 goats, two pigs, two bunnies, two cats, two dogs and several chickens, will also be debuting soon in a children's book, "Unlikely Friends, Dolly the Donkey." Huff says the book is about Dolly, a miniature donkey, who arrives on the farm and becomes friends with three animals with disabilities.
Huff's GOGA Goat Yoga will also be featured this spring on Old Navy's social media platforms as part of the clothing company's "United States of Fun" campaign.
Despite the buzz surrounding her goat yoga, Huff says the goal is health and wellness.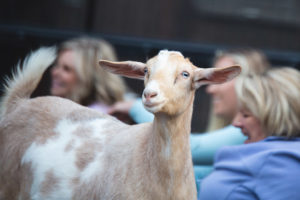 "It's about being here and quieting your mind," she adds.
For more information, visit GOGA at lovegoga.com.