Next Time You See a Cat Outside…
At Cat Care of Vinings, we see many unfortunate stray cats that have lost their owners, some abandoned or just separated by circumstance. By nature, cats are extremely curious and may suddenly run outside and hide. I recall a recent cat named "Boo" who was the only companion to an elderly client of ours. While family was visiting for the holidays, the door was left open and Boo ran out suddenly and was not seen for several weeks. By the time he was found, he was starved, severely dehydrated and passed away two days after he was reunited with the his devastated owner. She blamed herself, though she searched and called and got the entire neighborhood involved in every effort to find her "Boo."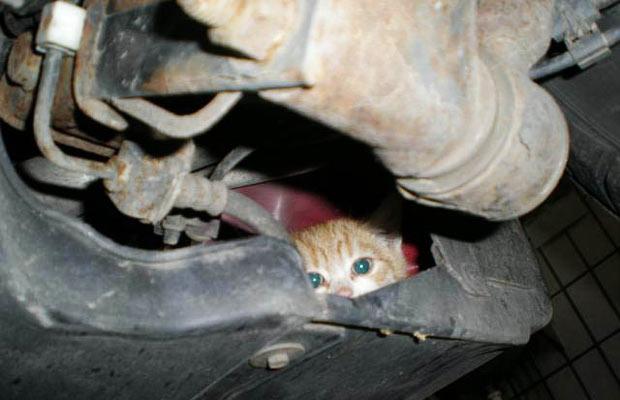 A friend recently asked me how to tell if a cat outside was feral?  I thought of Boo and what he must have gone through out there alone; a cat with no experience caring for himself because he was always in a loving home with wonderful care. I cannot stand to see a cat outside in the cold and rain; the question hit me hard. In my experience both in the USA, Mexico and Central America, feral cats are rarely seen except in groups and at great distance from human interaction. Their very survival depends on the cat community to which they belong; human interaction is very dangerous for them, real or imagined. My friend remarked that a cat was hanging around her work that was so very cute and seemed friendly but she was unable to make any direct contact. "That cat may have had negative interactions with humans, or have "strayed" from human contact long enough to feel more comfortable at a distance—as well, I added, "she probably knows the pain of starvation." It is easy to forget that the "dumpster" cats we see are truly fending for their very lives–whether a previous pet or a stray–seeking dangerous warmth in our car engines, under our cars, even in storm drains to stay out of the rain.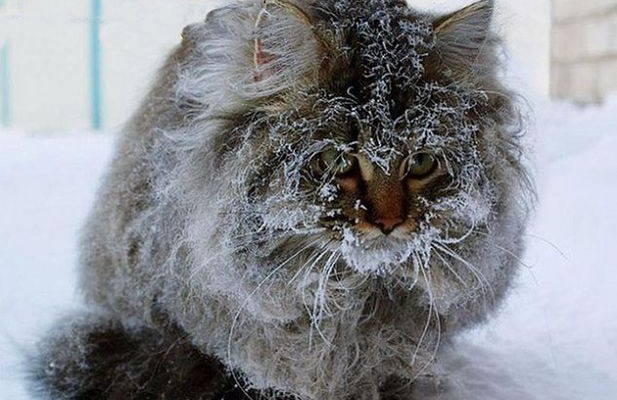 Cat colony care is a growing community effort in cities around the country working to contain the stray population and prevent the spread of disease. Organizations such as Ally Cat Allies, a favorite of Cat Care of Vinings is a wonderful non-profit organization that is committed to dispelling myths about outside cats and their needs (www.alleycat.org. They offer advice and perspective for those of us who wish to provide support for cats who live outside. My friend argued at one point that by feeding and providing shelter for outside cats, we are actually helping these populations flourish. To the individual who shares this perspective, I say that the solution starts with us and that a large part of eliminating this problem rests in collecting these cats, vaccinating and neutering them properly, and placing the ones that are pet-worthy, and releasing the ones that can live in colonies. The cats did not ask to be here.  A small but critical shift in our perspective can literally save lives and protect us all, humans and cats alike. Consider purchasing a trap or contacting animal control for a trap and collecting these animals for care.  We "notch" their ear so we can tell which ones are already neutered or spayed.  Without our help and support for these efforts, stray and feral cats can propagate diseases that threaten our lives as well as their own.  Preventing any further suffering by organizing and working together is our best hope to change this tragedy.  These cats are not cute or sweet or anything positive—they are starved and surviving and facing possible death on a daily basis.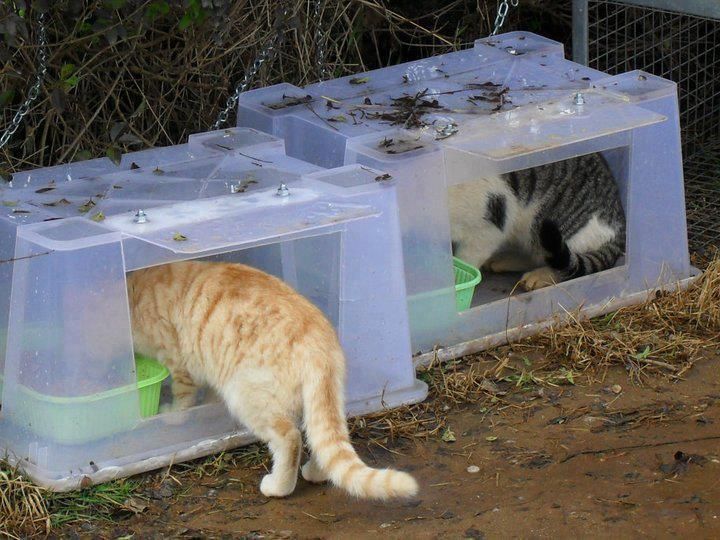 Incidentally, consider having a microchip placed with your next veterinary visit for all of your cats and register the chip yearly. If your cat escapes as Mr. Boo did, you will be contacted and reunited when found.
Happy holidays and best wishes for the New Year,
Michael D. Friedlander, DVM
Cat Care of Vinings