It's almost that time of year again… we are not talking about the holidays, but of New York Pet Fashion Week! Before all the new styles and trends are announced, we are sharing the latest in dog fashion.
We've all seen the photographs online of dogs in different fashionable outfits and doing fun things. Of course we want our dogs to be fabulous at all times, but we also want them to be comfortable, healthy, and warm during the winter.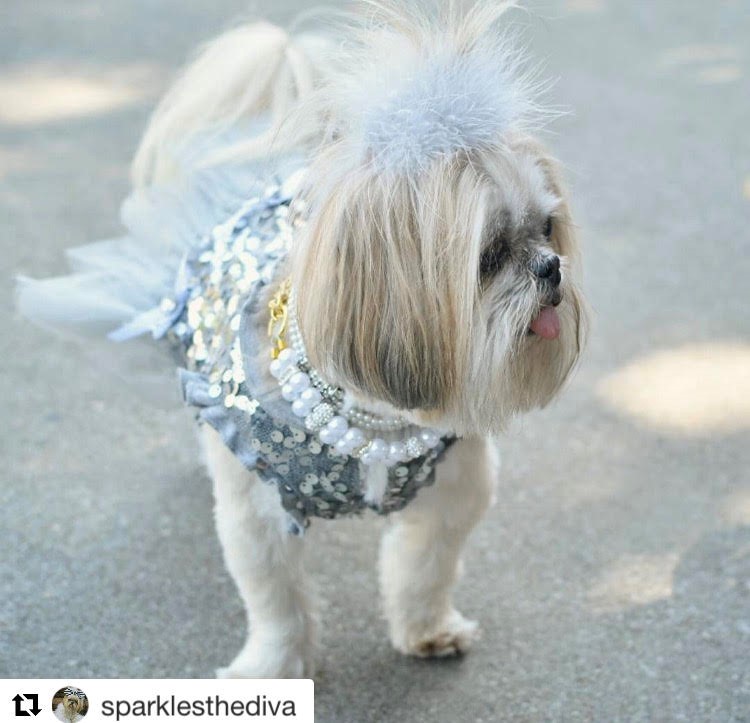 Some say that dogs do not need winter coats or boots because of their fur and the pads of their paws. However, it is our opinion that this is dependent on a dog's breed, size, and age. If your pet does not have a heavy coat or is hesitant to go outside in the cold, it may be time to invest in some fashionable winter clothing such as a coat, sweater, hoodie, or booties.
Where your pets grow up will determine if they are equipped to handle colder weather. By nature, some dogs are built to handle the cooler weather better than others, and may actually prefer it. However, if those winter-ready breed dogs were born and raised in a warm climate, they may not be ready as individuals for cold weather.
As always, we can't stress it enough: measure your pet! Get your dog's proper measurements to make sure any item of apparel does not choke or squeeze your pet. When dressing your dog, you want to ensure that he is comfortable and can continue with daily activities without being held back by his new attire.
Dog fashion is in style all year round for some pet owners, but make sure your pet is happy, warm, safe, and comfortable all winter long.
About the author: Ashley Daniele Carestia is the proprietor of Bark Fifth Avenue, a luxury dog boutique.