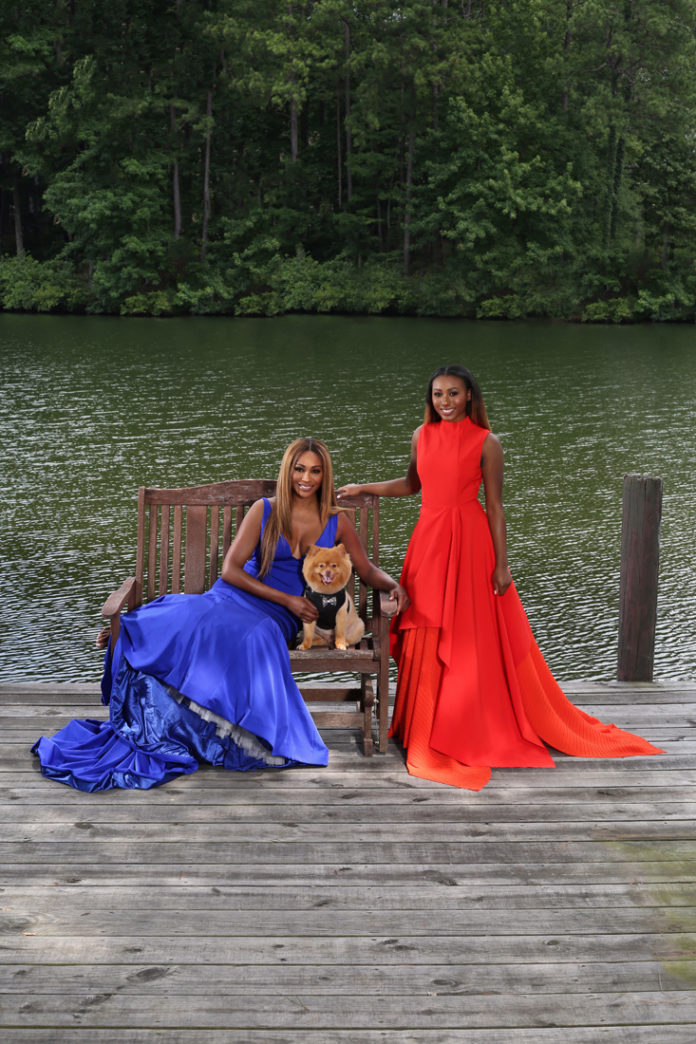 Supermodel, businesswoman, actress, and Real Housewives of Atlanta reality star Cynthia Bailey, fur-mom to an adorable Pomeranain, aptly named Bailey, knows a thing or two about fashion. She has spent more than three decades in front of the camera, and although she has been featured in numerous magazines, including the covers of Vanity Fair and Essence, as well as Simply Buckhead, this is her first cover with her daughter Noelle, who has recently signed to Major Model Management in New York, the same agency as her famous mom.
With Noelle heading off to college this Fall, Cynthia will be an empty nester, but Bailey will be right there beside her. And with her show's shooting schedule, managing her businesses, including The Bailey Agency School of Fashion, Cynthia Bailey Eyewear and other fashion collaborations, her plate is very full these days.
Atlanta Pet Life spent a recent afternoon glamming it up with Cynthia, Noelle, and Bailey, dressed in an adorable vest from Dogo Fashions, posing them on the dock at Lake Bailey to capture everyone at their fashionable best. While Cynthia and Noelle were gorgeous, it was Bailey's day to shine. In the heat of the day, he was a trouper, posing like a superstar in his fur-shionable outfit.