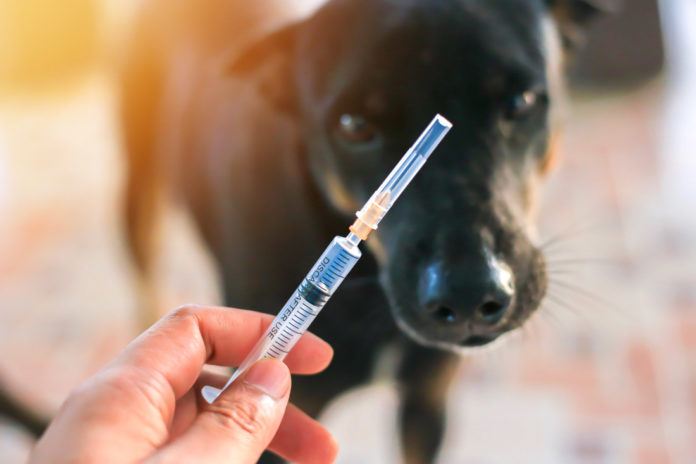 Written by Claudine Wilkins, founder of Animal Law Source
Did you know it is required to have your pet vaccinated periodically against rabies in most states including Georgia?
Public education is so important on this often misunderstood (and fatal) disease. It's estimated approximately 55,000 people die annually worldwide from rabies. Yearly reports indicate the Peach State is one of the leaders in rabies outbreaks. According to a 2009 CDC study, Georgia also had more people treated for rabies exposure than 45 other states, with 1,197 treated annually on average. The five states ahead of Georgia dwarfed it in population: New York, Pennsylvania, Texas, Florida and California. The cost of treatment for person is estimated to be $6,000 or more.
Rabies is transmitted only when the virus is introduced into bite wounds, into open cuts in skin or onto mucous membranes. Rabies in humans can be prevented either by eliminating exposures to rabid animals or by providing exposed persons with prompt local treatment of wounds combined with appropriate post exposure prophylaxis. Those who work around animals may select to take the pre-exposure vaccination.
The primary responsibility for the control of rabies in Georgia rests with county boards of health. Under Georgia law, each county board of health is required to adopt and promulgate rules and regulations for the prevention and control of rabies. For domestic animals, local governments should initiate and maintain effective programs to ensure vaccination of all dogs, cats and ferrets, and to remove strays and unwanted animals from the community.
Suburbanization plays a role as animals such as raccoons, foxes and coyotes take up residence around the easy picking provided by garbage cans and dumpsters. The control of rabies among wildlife reservoirs is difficult. Vaccination of free-ranging wildlife or selective population reduction is not always feasible.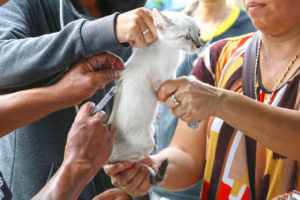 The most common culprit is the raccoon, but there are other "vector" animals including foxes. Raccoon rabies spreads much more aggressively because the communal animals scavenge together and mix well around humans who find them cute and approach them, experts say.
Skunks, on the other hand, are more solitary, and other animals and humans avoid them. Surprisingly, opossums have a very low body temperature, between 90 and 99 degrees Fahrenheit, which is among the lowest for mammals. Because of that, it is rare for opossum to carry rabies, but not impossible.
Keeping your pets away from wildlife is important. If you suspect a rabid wild animal, report it immediately.
Reporting animal diseases
Georgia requires more diseases to be reported and demands quarantines for dog/cat infectious diseases more than any other state. Georgia is the only one that requires parvo and distemper be reported, and a mandatory 14-day quarantine is required. Willfully introducing an animal disease and/or neglecting to notify officials of a disease are both crimes punishable in a court of law.
Who is required to report?
Veterinarians, veterinary technicians, lab technicians, wildlife biologists and animal owners are required to report. Depending upon the disease or syndrome, reporting is required whether a clinical diagnosis, laboratory diagnosis or just a reasonable suspicion of a disease is present.
To report a disease, or for any questions about whether a disease should be reported, contact the Offices of the State Veterinarian at 404. 656- 3667 or 1.800.282.5852, ext. 3667, or the U.S.D.A. Area Veterinarian in Charge at 770. 922-7860.
The Georgia DOA Animal Health office governs the prevention, control and eradication of certain infectious and communicable diseases of livestock and other domestic animals. Information sheets on some reportable diseases are available at agr.georgia.gov/animal-health.aspx.
Reportable Animal Diseases in Georgia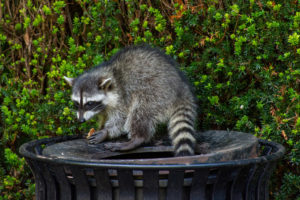 1. Reportable Animal Disease Form: to fax the form call 404.651.9024; to report by email send the Georgia Reportable Animal Disease form to rads@agr.georgia.gov.
2. To report by phone or for reporting questions: call the Georgia Department of Agriculture Animal Health office at 404.656.3667 or 1.800.282.5852; for reporting information and secondary phone information see the Reportable Animal Diseases in Georgia list. https://gdaforms.wufoo.com/forms/georgia-reportable-animal-disease-form/.
For more information contact info@animallawsource.org or go to www.animallawsource.org.