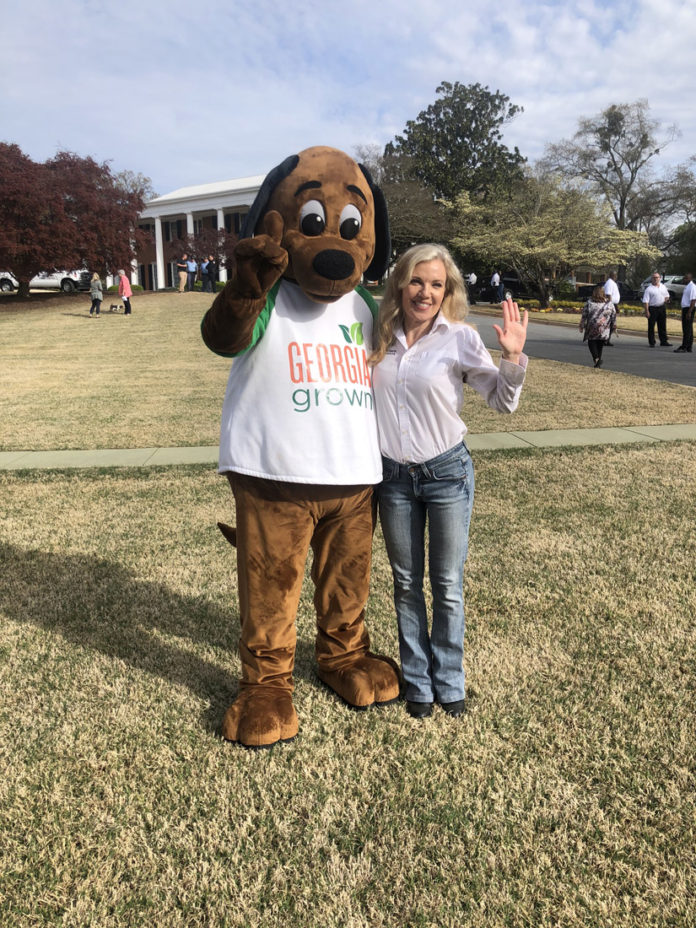 How much is that puppy in the window?
Written by Claudine Wilkins, founder of Animal Law Source
Springtime in Georgia means flowers and trees are blooming again, warm breezes are beginning to blow, and hundreds, perhaps thousands, of helpless dogs are living in filth and squalor in so-called "puppy mills."
The innocent refrain of "How much is that doggy in the window" has become "How much can be made from the breeding and selling of dogs?"
What can be done to end the practice? How can the pipeline of puppies be stopped at the front end, not just the back end?
First, it helps to know exactly how serious the problem is in Georgia. This year started off with a bang. In the first two months of 2019, more than 1,000 dogs and puppies were saved from several puppy mill operations.
One case involved more than 265 German Shepherds living in deplorable conditions (allegedly, the breeder had approximately 392 dogs in the summer of 2018). Another case found more than 750 small breed dogs in cages that were so cramped that the dogs had to sleep standing up. While recuperating in an animal rescuer's home, one such pup was filmed sleeping in the middle of the room "standing up." The video went viral. When word of a puppy mill becomes known, actions to address the operations often happen with incredible speed.
Prior to that trigger point, puppy mills can exist for years and produce thousands of animals with little or no oversight or restraint. The numbers of personnel whose job descriptions include finding and closing these operations are woefully inadequate to address the magnitude of the problem in Georgia.
Legislation and local ordinances can help curtail these behaviors. Georgia amended its animal cruelty law in 2014 (O.C.G.A. 16-12-4), and it applies to anyone, including breeders, who are abusing or neglecting an animal.
There are other factors to consider, such as the bandwidth and resources needed to handle a crime scene with many animals, which often includes the transporting, impounding, vetting, housing and rehoming of each animal.
States, including Georgia, also need to provide those who enforce animal cruelty laws and ordinances with the education and resources to effectively prosecute the perpetrators. It is not enough to have good laws if those laws are not enforced. There are solutions, and Georgia is working on making changes. But that addresses the "back end" of the puppy pipeline problem.
On the front end is what perpetuates the existence of puppy mills. These conditions must be addressed, or the pipeline will continue to fill with frequently abused animals. The demand for purebred or designer puppies must be examined, as well as the "impulse buying" that constitutes much of the demand for the puppies.
Georgia designated "an adoptable dog" as the official state dog in 2016. Other states, including California, Colorado and Tennessee, also recognize rescued pets as state symbols. According to the Georgia General Assembly, "adoptable dog" means any dog in the custody of any animal shelter, humane society or public or private animal refuge and is available for adoption by the public.
For the first time in Georgia's history, First Lady Marty Kemp began her official duties by having a huge "shelter-animal" adoption on the front lawn of the Governor's Mansion on March 30.
If buyers insist on going to a breeder, research into these breeders becomes imperative. Internet buying sight unseen is extremely problematic because it has made it harder to determine the source of the puppies being sold.
Many pet stores and online breeders do not reveal where they source their puppies. In 2017, The U.S. Department of Agriculture removed animal welfare data — including inspection records for commercial breeders — from its website. It removed inspection reports, regulatory correspondence, research facility annual reports and enforcement records that have not received final adjudication, making it very difficult to find out where animals are located, what kind of treatment they have received and whether any violations of laws, regulations or practices have occurred.
Nearly eight million abandoned pets live in animal shelters in the United States, and three to four million are euthanized every year.
For more information, go to Animallawsource.org or attend the 21st Annual Animal Protection Expo at the Hotel Avalon, Alpharetta, on October 18, 19 and 20. Info@animallawsource.org.
Copyrighted by Claudine Wilkins, Founder Animal Law Source (2014), Past Chair of the Animal Law Section to the Georgia Bar, cwilkins@animallawsource.org, 770-356-9770, www.animallawsource.org. Special thanks to Cassidy Brook for her contribution.
Visit AnimalLawSource.org for a sample petition and order.