Contributed by Bill Garst and Diane Murray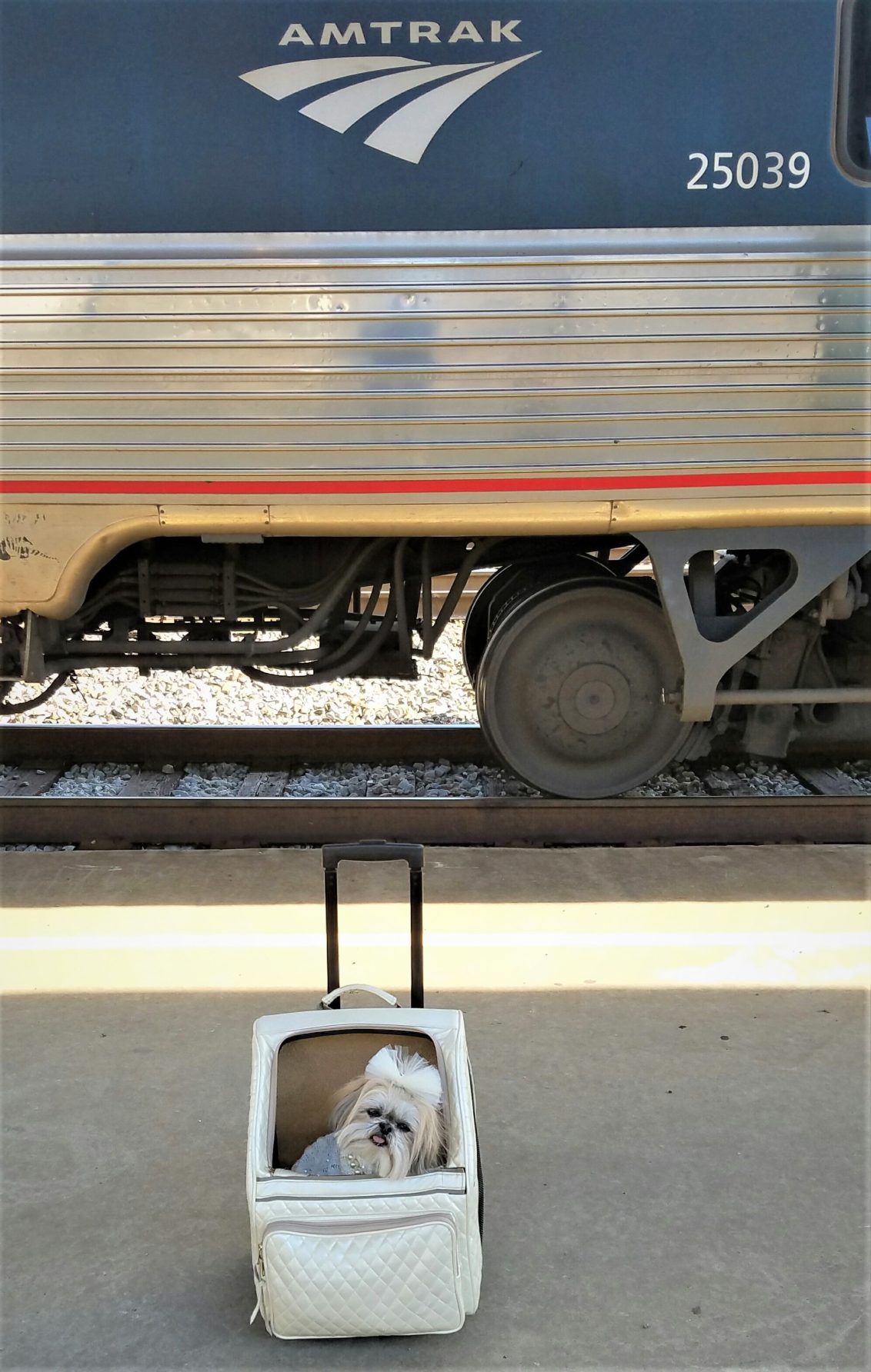 All aboard! Sparkles the Diva brought her style to the tracks on her first Amtrak train traveling from Atlanta to Birmingham and back. From the easy boarding, to snacks in the lounge car, to a cozy nap in her carrier…we were given the VIP treatment from the friendly Amtrak staff. Sparkles will be hitting the railways again as trains never go out of style.
With the busiest airport in the world and many great destinations just a short flight away, there are many options for air travel from Atlanta. That being said, have you ever considered a trip with your pet on the train? Better yet, a trip with your pet to exciting New Orleans. Yes, Amtrak has joined the pet travel business, welcoming dogs and cats up to 20 pounds for trips  up to seven hours on most routes (some restrictions do apply). The service promises a simple check-in process that makes traveling with your four-legged friend easy and enjoyable.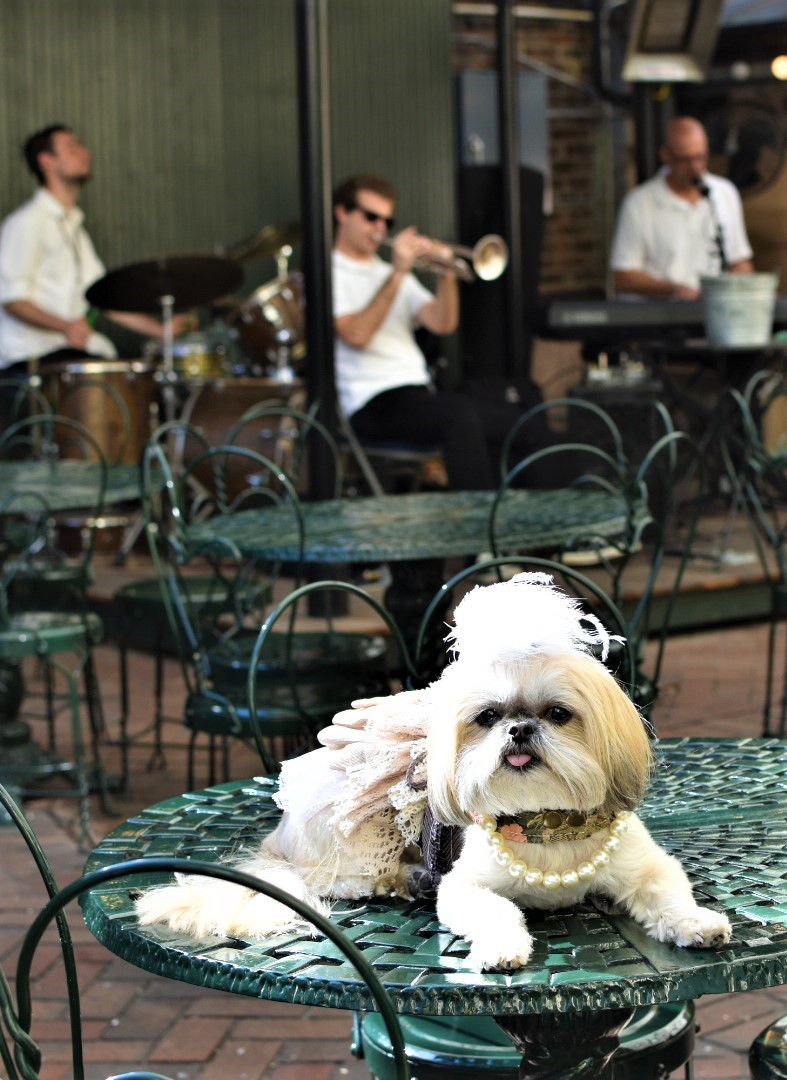 We here at Atlanta Pet life decided to take an adventure to the Big Easy with our friend, blogger and Instagram star "Sparkles The Diva," and boy, did we have a great time! From the time we boarded the "Crescent" in Atlanta on our southern journey, Sparkles seemed to love the idea of train travel. Amtrak's staff was very accommodating, and our coach seating area was a comfortable and safe environment for both the human and canine occupants.
While in New Orleans, we were the guests of the Aloft Hotel Downtown NOLA, and they know how to welcome you and your pet with open arms. The hotel not only greets you and your furry friend with love and kindness, but also with treats and a doggy bed. The hotel is walking distance from many of the attractions you and your pet can enjoy together, including Bourbon Street, Canal Street and the Mississippi waterfront walkway. Special thanks go to Dixie Krauss and Ryan Skaggs for making our stay wonderful.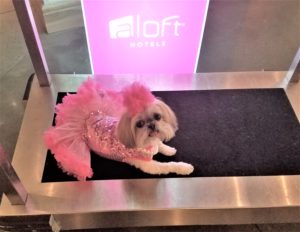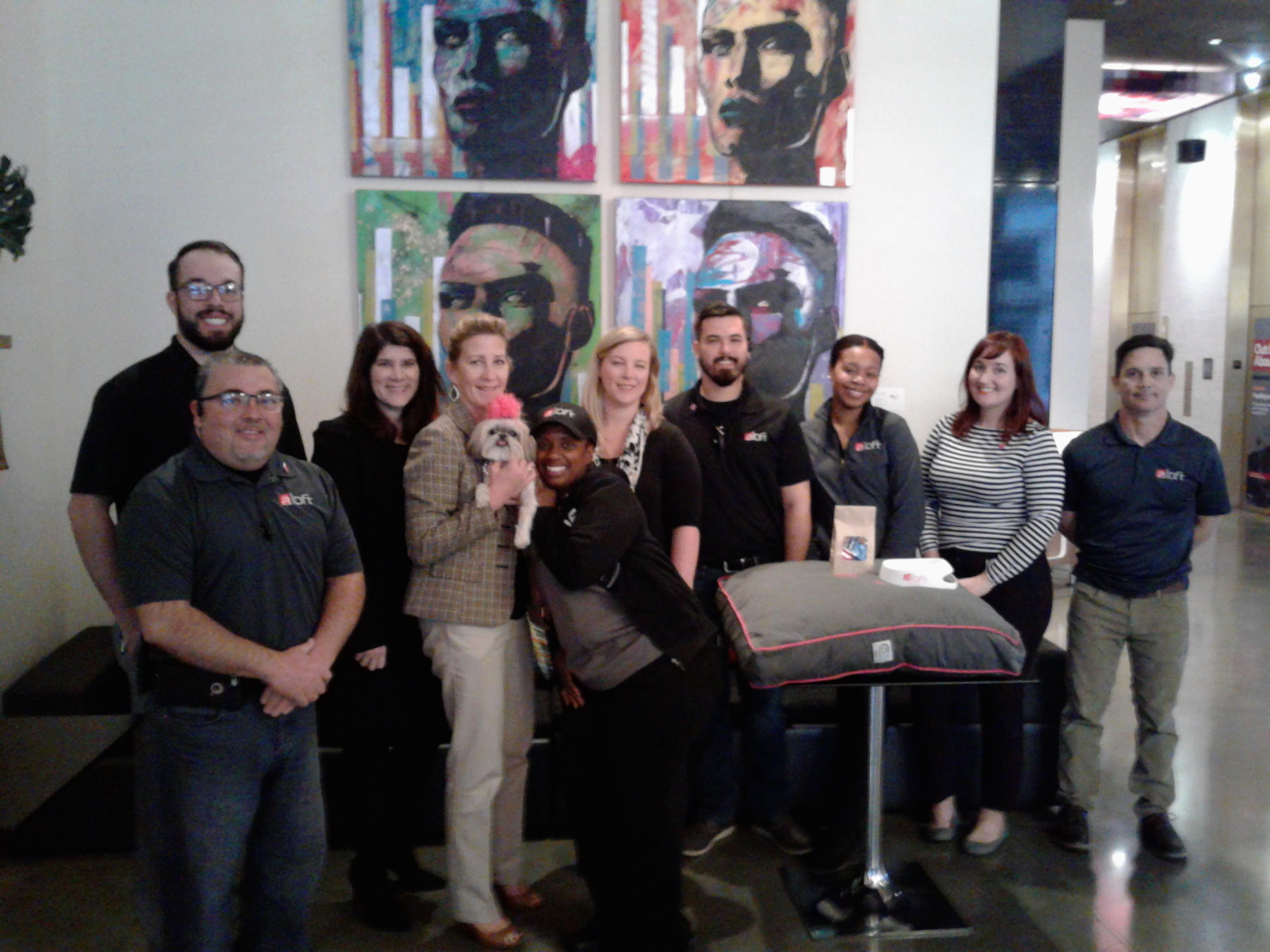 The staff also gave us a list of dog-friendly restaurants, with locations scored on a rating system of one to five "dog bones." Café Lafitte, Café Amelie and Parkway Tavern all receive five bones from BringFido.com, the pet-friendly hotel and dog travel directory.
We asked General Manager Kristi Tauglauer of The Aloft NOLA where she envisions the pet program going in the future, and she responded, "It has simply been amazing to me how many people travel with their pets and in every shape, size and breed you can imagine. It would be phenomenal to see our pet-friendly philosophy shared with our sister brands in the Marriott family to provide more pet-friendly lodging around the world. Additionally, if we could somehow harness the special relationship that each pet owner has and channel the enthusiasm toward a charity that assists animals in crisis, what a better world we could make. We continue to spread furry friend love to all the animals that stay with us and hope that it is a good example for others."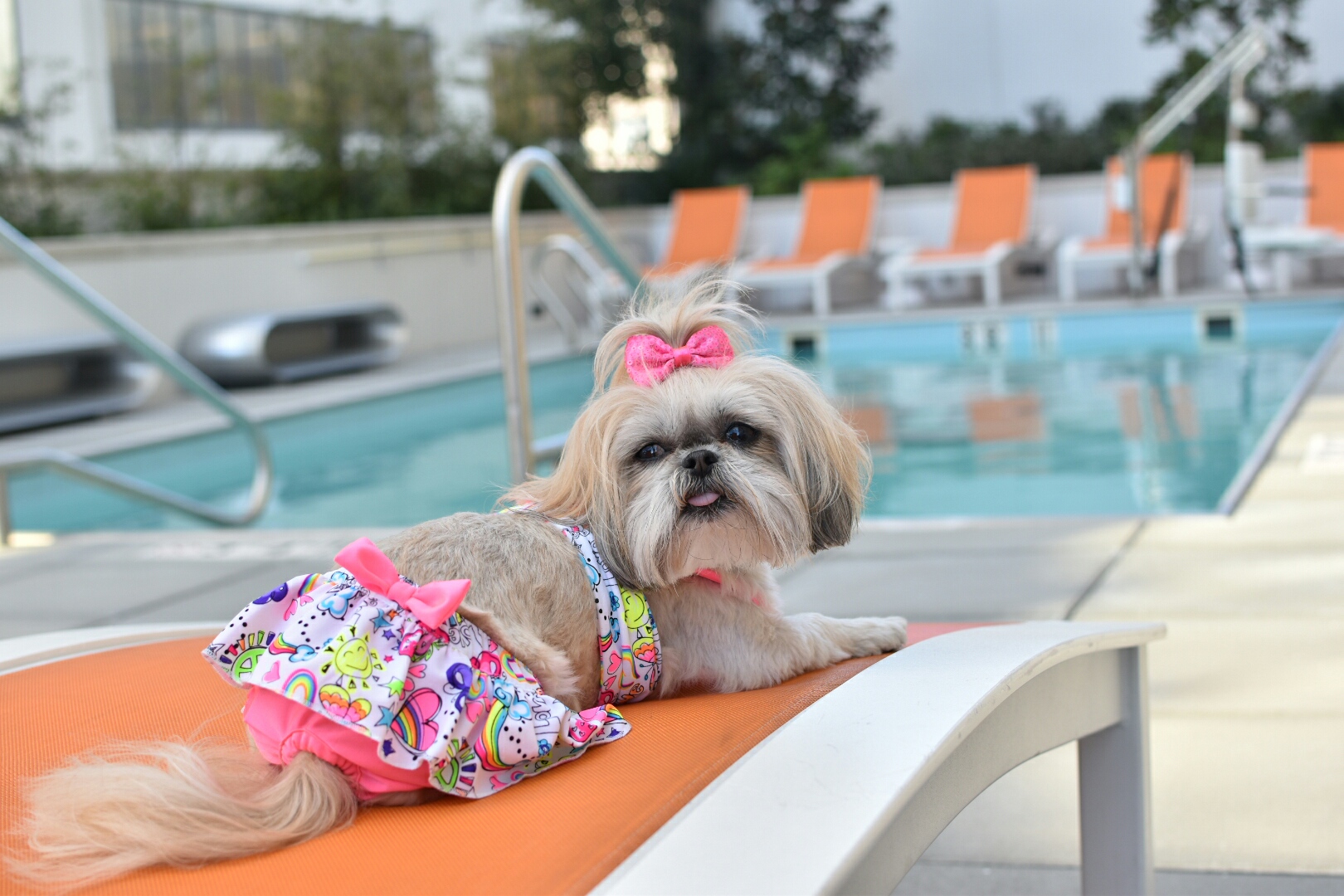 For more information on traveling with your pet on Amtrak and The Aloft Hotel Downtown New Orleans, visit their websites:
www.amtrak.com/pets and  www.aloftneworleansdowntown.com