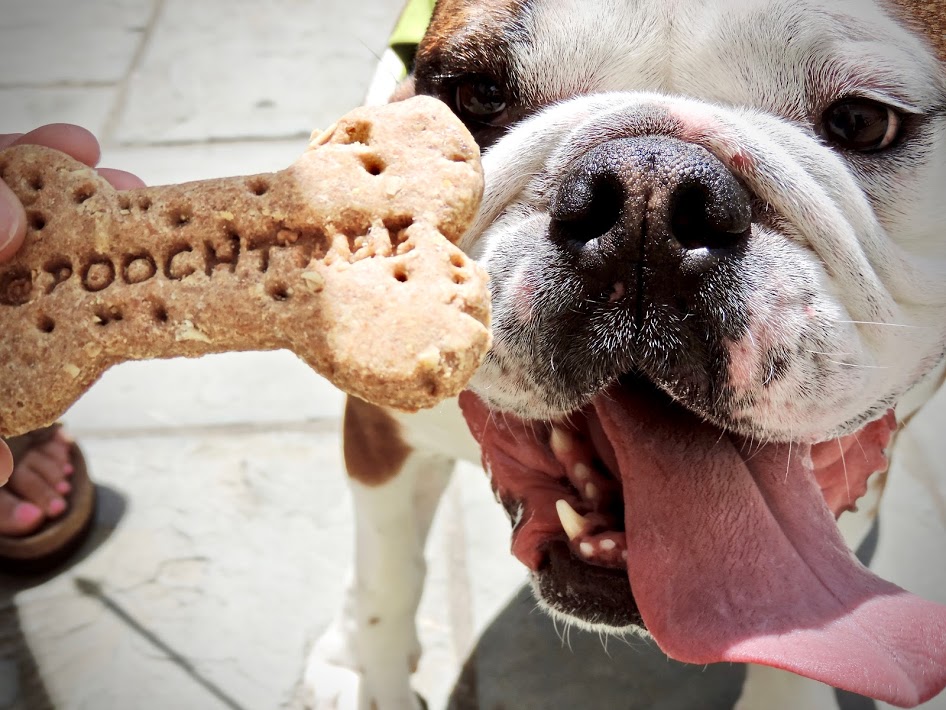 Contributed by Noa Davidson at poochtree.com
Patio season is upon us, which means it is the perfect time to review some tips and tricks for dining out with your dog!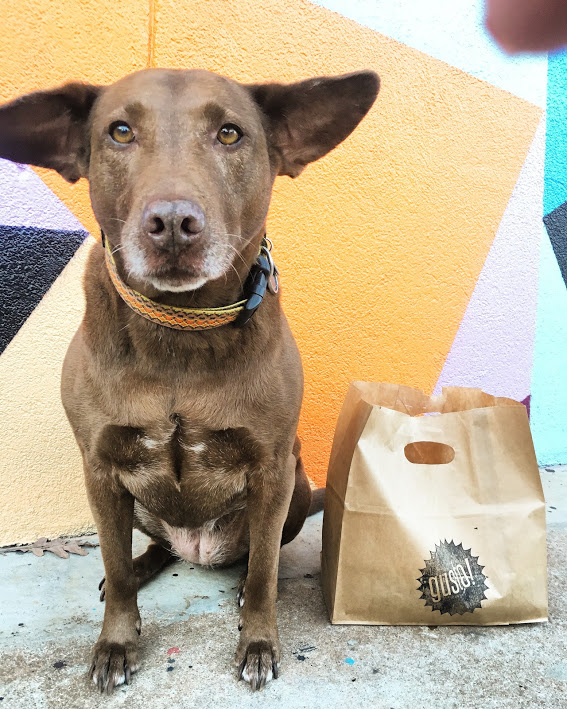 Check to see if the restaurant is dog-friendly
www.Poochtree.com  was born to give dog owners one place to find all the dog-friendly restaurants, shops, and events in the Atlanta area. To further help you pick the right restaurant for you and your pooch, the site provides the pet policy for each establishment so you know beforehand if it is the right fit. Poochtree does the research so there's no risk you and your bestie being be forced to move tables or leave!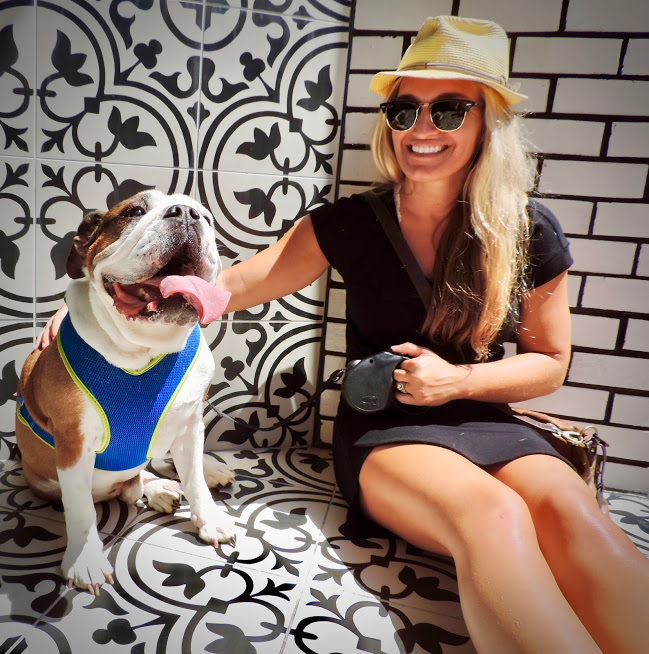 Know Your Dog's Temperament
It is important to be honest with yourself about your dog's temperament. Before taking your dog to a restaurant, think about how they react to various stimuli. Is your dog a barker? Does your dog respond well to strangers or kids? Will they be able to remain calm for the duration of the meal? Is your dog responsive to basic commands like sit, lay down, come, and stay?
Pooches, like people, also have their off days. While your dog may be the perfect paw-tron while dining at home, the unfamiliarity of dining out at a restaurant may cause some anxiety. Bring along some of your pup's favorite treats or toys for them to focus on during your meal. If your dog is not responding to commands and being disruptive, try taking them on a quick walk to give them a reset. If they are not reacting to your efforts and are clearly disturbing other guests, ask for your check and food to-go immediately. Though it may not be the dining experience you had hoped for with your pooch, it is an act that is greatly appreciated by those around you and likely by your dog as well!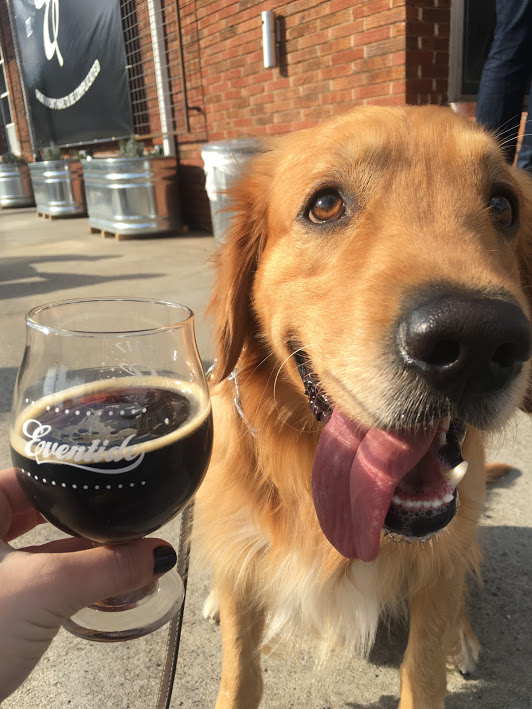 Start Small
It may help to ease your dog into dining out in public. Start by sitting outside at a neighborhood coffee shop or eating at picnic table in the park. These are commitment-free ways to see how your pooch might behave for extended periods of time in distracting environments that you can easily leave if your pup becomes agitated. You can also try bringing a bone or a familiar non-squeaky toy to keep your dog occupied. Once you feel they may be ready to sit for a full meal, ease into it by bringing another human along. Dining out with your dog is not just about them; as an owner, you have to be able to anticipate your dog's behavior and needs in a public setting.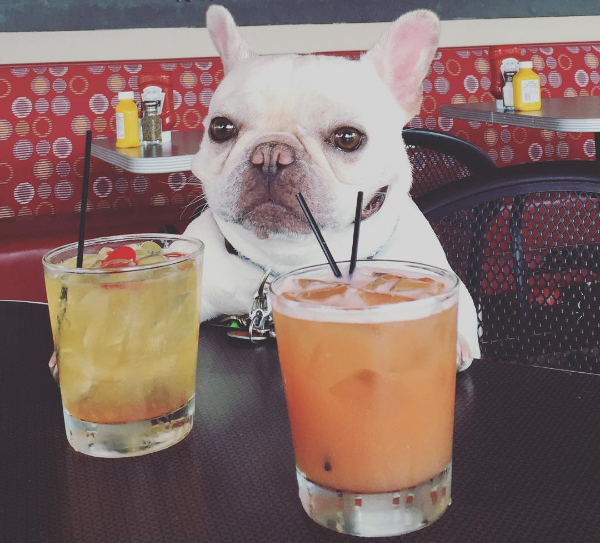 BYOB
Bring your own bowl! Not all restaurants have water bowls on hand, and a makeshift to-go container water bowl will usually get pawed over within a few minutes. While it is a violation of health codes for restaurants to serve water to dogs in any vessel used for serving food, bringing your own bowl will further ensure that their water is fresh and clean. Furthermore, it can make other patrons or the restaurant staff uncomfortable to see dog owners feeding their pet with the restaurant's glassware, plates, or utensils. This sort of discomfort can add to the resistance of restaurants allowing dogs in their establishments. Planning ahead for your dog will make for a more positive dining experience for all involved.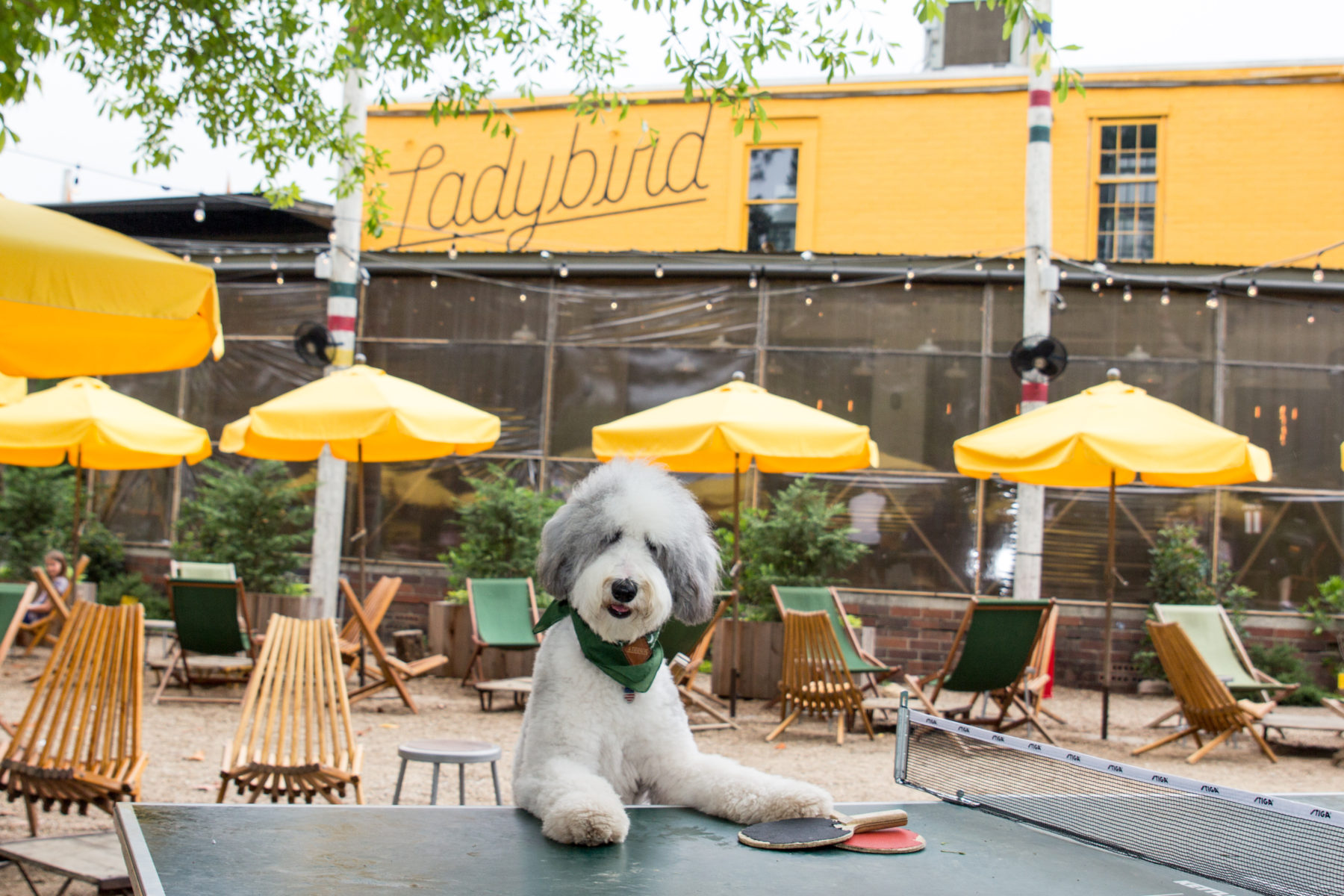 Meal Prep…For Your Pooch
Your dog will probably (read: definitely) give you those irresistible puppy dog eyes begging you for a bite of your meal. To cut down on the inevitable and often distracting begging, feed your pooch before heading out or bring your dog's food along with you (with their own bowl, of course).
Before you get to the restaurant, it is also smart to get as much of your pooch's energy out as you can. If you aren't walking your dog to the restaurant, or if it's a very short walk, take a stroll through a park or play fetch beforehand. During this time, they can also relieve themselves and avoid any accidents at the restaurant.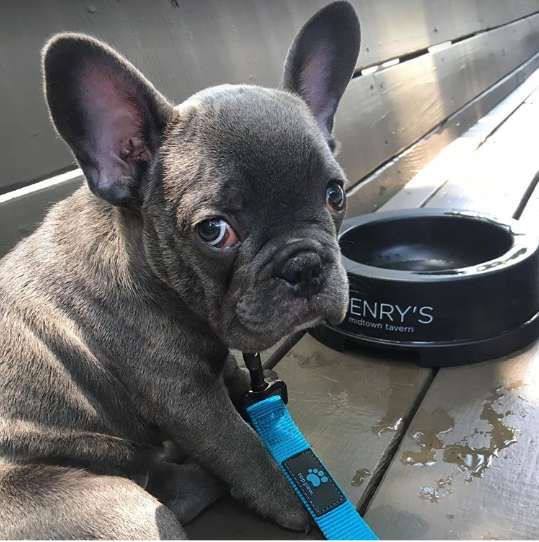 Table Manners
While, your pooch may want to greet everyone, not everyone may want to meet your pooch. It is important to maintain control of your dog's leash at all times throughout the meal, especially when walking to and from your table. Try to pick a table in a corner or along the outer edges of the patio to ensure you do not obstruct the flow of traffic and are clear of the server's pathway. Humans should have good table manners and tip their servers well if they are extra friendly to their dogs.
While dining with your dog may seem stressful and intimidating at first, these tips should help both you and your pup have the best experience possible. Remember to always be courteous to the restaurant employees and other diners, and do all that you can to ensure that your pet is calm, comfortable, and well-behaved so that he or she will continue to be welcome to dine out with you in the future.