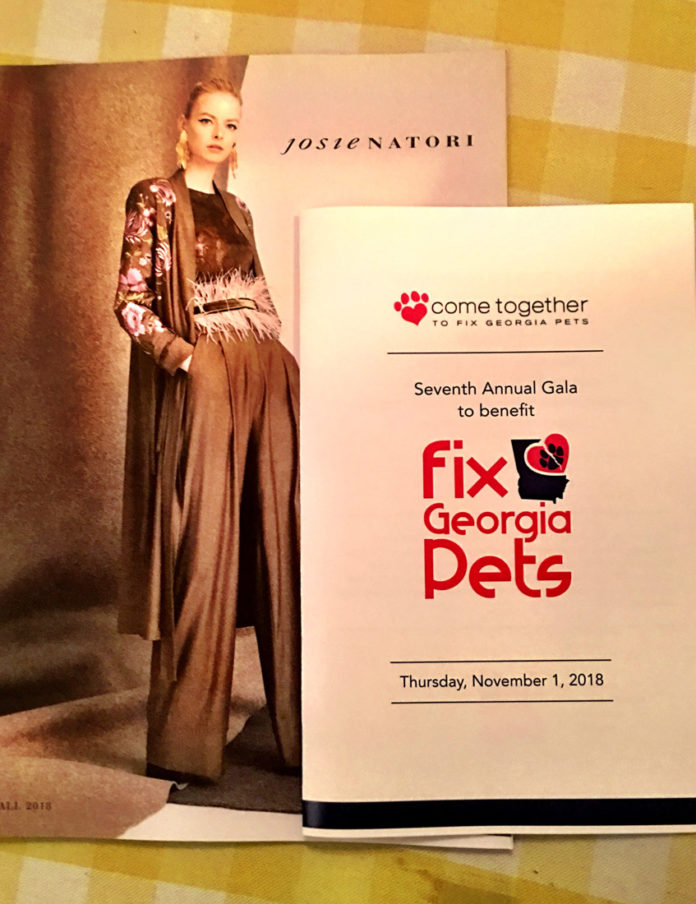 Buckhead, Nov. 1, 2018
PaWty Animals by Atlanta GirlZ Club®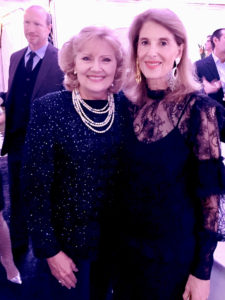 Atlanta Pet Life's Bill Garst and contributing writer Kathi Welch were among the guests at Fix Georgia Pets' Seventh Annual "Come Together" gala and auction at the Buckhead home of Fix Georgia Pets founder Ginny Millner and her husband, Guy.
The nonprofit, dedicated to ending pet overpopulation and euthanasia in Georgia, hosted acclaimed fashion designer Josie Natori as the special guest. The event was co-chaired by Millner and Michelle Sullivan, and honored Janet Kellett for her service to the group.
Guests enjoyed an evening of fine dining, signature cocktails and live and silent auctions for such gems as a week at Nuevo Vallarta Five Diamond Residence valued at $100,000 and a Tuscany vacation in Casa di Montebello, a renovated 17th century villa near Florence, Italy, valued at $4,000. More than $200,000 was raised.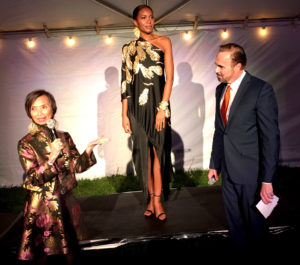 The centerpiece of the evening was a fashion presentation featuring The Natori Collection's fall 2018 line.
For information, visit fixgeorgiapets.org.