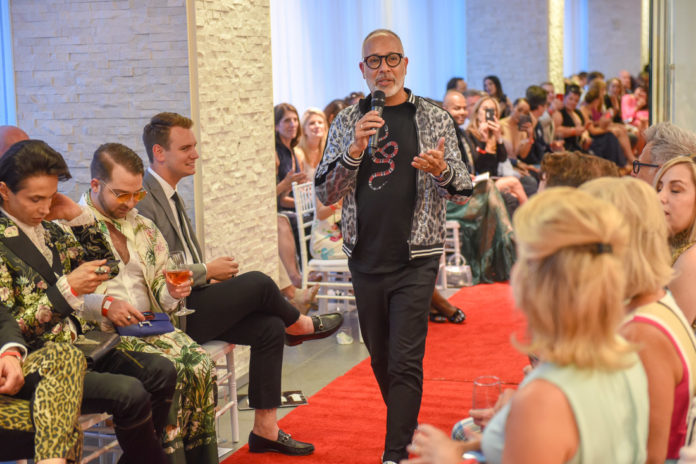 Pups and models got the runway treatment June 1 at the annual Doggies on the Catwalk
In its 12th year, the event, held at the law offices of Greenberg Taurig in Buckhead, benefitted Doggies on the Catwalk Foundation, which provides funding to benefit several organizations including Canine Assistants, a nonprofit which educates and provides service dogs for children and adults with physical disabilities or other special needs and much more.
Emceed by Tad Lemire, Drex Rener and Kara Wilson of Tad & Drex Mornings on B98.5 FM, this year's event, attended by about 300 people, featured a cocktail reception and a high-energy runway show featuring the season's most sought after looks from top designers and brands including Balmain, Fendi and Saint Laurent. The clothing was provided by Saks Fifth Avenue.
The event featured service dogs and their recipients going down the "catwalk" and raised $50,000, much of which was donated to Canine Assistants. The remainder, says E. Vincent Martinez, founder of Doggies on the Catwalk Foundation, will go to fund the foundation's new grant program, kicking off this fall, for qualifying nonprofits in Georgia. "Through this initiative, we'll be able to serve a larger community and make a bigger impact."