Fran Jackson just wanted to make a difference.  Who would guess that her adoption of her first rescue dog back in 2000 would lead her down the path of saving the lives of countless animals to eventually forming her own non-profit called PAWSitive Supporters.
PAWSitive Supporters is an all volunteer organization created to support homeless and shelter animals in Cobb County.
Project most proud of…
Last summer PAWSitive Supporters raised money to purchase 100 heat sensor devices that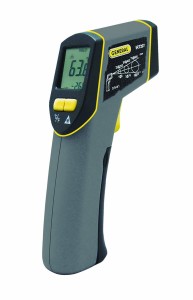 when aimed inside a vehicle, can register its interior heat.  This June, the new Cobb County Animal Cruelty Officer, Detective Steve Hammond, will be using these devices to create procedures and to train all Cobb County police.  As a result, officers can now respond quicker to save the lives of pets (and children) left in hot cars.
Fran's non-profit donated enough sensors for Cobb County and very shortly they will be campaigning again for 50 sensors (a total of $1,000 is needed) for officers based within the five cities in the county.
What's next for PAWSitive?
Back in 2014, Fran found out that the largest number of strays and litters collected by Cobb County Animal Control came from a local mobile home community.  Fran leaped into action and mobilized her troop of volunteers to launch a Fix'em Free Program.   With the help of the Lifeline Animal Project, pets were taken to their facility to be spayed and neutered and returned home the same afternoon.
In addition to the altering, the animals received vaccines, rabies shots, deworming, micro-chipping and even a mani pedi!  PAWSitive Supporters also provided food, toys and leashes.
"We were able to alter a total of 149 animals last year. With continued support from our donors, a grant we are fortunate to receive from Second Life Atlanta, and fundraising events, we hope to improve our numbers this year.  It really does take a village to care for the animals that are abandoned and homeless and we are very proud to be a part of that community."
Animal welfare concerns
Fran feels that the public needs to step up and consider adopting from a rescue or shelter before purchasing an animal at a pet store or online.   "Pet stores keep puppy mills in business" says Fran.  "And the only way to shut down the mills is to end the demand for designer puppies.  It will take a generation of re-education but it can start today!!"
Fran Jackson is the President and Founder of PAWSitive Supporters and lives in West Cobb with her husband, Mikal of 38 years.  They have 6 dogs and 2 cats, 1 foster cat, and tropical fish!  Their dogs are all rescues and three of them are puppy mill moms from a large Jackson County puppy mill bust in 2008.