Support your favorite animal organization just by walking your dog.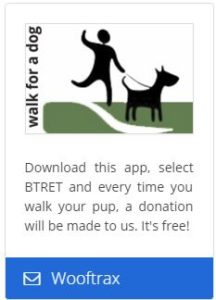 Don't just take your dog for a walk…
Take your Walk for a Dog!
The more people actively walking with the free Walk for a Dog app, the greater the donation to your selected animal organization! Use the app each time you grab for the leash. It's healthy for you, your dog, and your favorite shelter or rescue.
Every Walk for a Dog counts, whether it's a walk around the block or a three-mile hike. Magnify your impact by sharing the app with your friends and family. Consider making a personal gift to the shelter or rescue you are walking for—right through the app. https://www.facebook.com/Walkforadog
http://www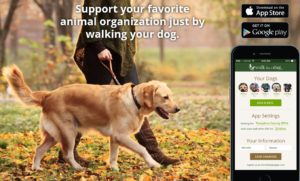 .wooftrax.com/