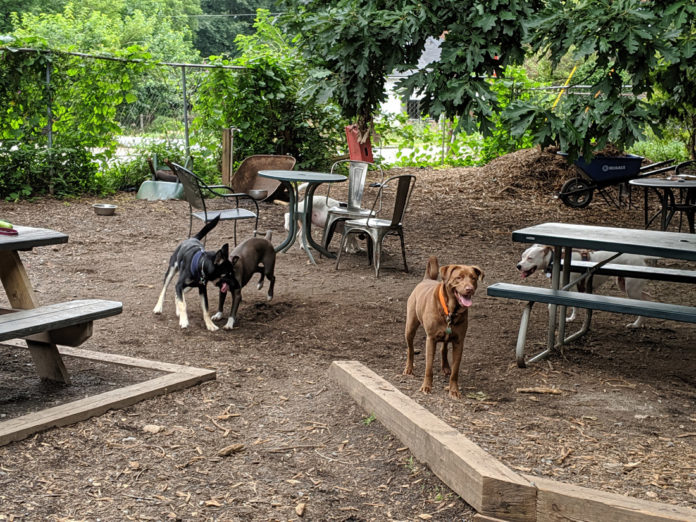 Reynoldstown's dog park is a neighborhood joint for dogs and their people
Written by Ellie Hensley
Some dog parks are designed to be curated oases for pups and owners alike, with Instagram-ready murals, attendants on hand to scoop up doggy poo and monthly memberships to foster feeling of exclusivity.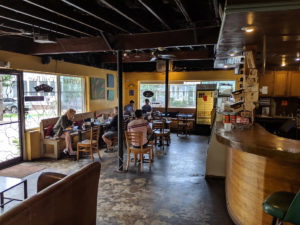 ParkGrounds Atlanta is not that dog park.
Since taking ownership of the dog park and cafe in Reynoldstown nearly eight years ago, Johnny Gianoulidis has had a vision for the place as an everyman's dog park.
"I like to think of it as a neighborhood joint where you can get a beer or a coffee, and you can do all of that hanging out with your dog," Gianoulidis says. "My aim is to not get too high-falutin', esoteric or out of character for what the neighborhood is, which is artistic people and students."
ParkGrounds' indoor cafe space is for humans only. But behind the restaurant is a fenced-in area where dogs can roam off-leash, and humans can enjoy the food and drinks they've purchased inside.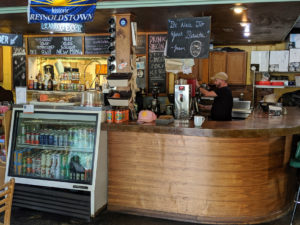 The menu, while limited, includes staples such as French toast for breakfast and turkey clubs for lunch, as well as options from vegan pancakes to peanut butter and banana sandwiches. A meal costs under $8, and patrons can also grab a craft beer or coffee from the espresso bar.
"We don't have a big kitchen," Gianoulidis says. "I still have people come in and get a grilled cheese sandwich that costs about $3."
Some people say Gianoulidis should start hosting singles nights, service industry nights and other themes to become more full-service and bring in larger crowds, but he prefers to keep it simple. When he bought ParkGrounds, it had no liquor license, no sandwiches and no place to sit. Its former owner had a vague idea of turning it into a cupcake shop.
Gianoulidis envisioned it as a place where people could "come, mingle and find common ground."
"I grew up in the restaurant business, and that's the thing about restaurants that I cherish the most, to be honest," says Gianoulidis, who also owns Greek restaurant Kafenio, with locations in College Park and Avondale Estates. Gianoulidis admits that the vibe in Reynoldstown, where he is also a resident, has changed over the years.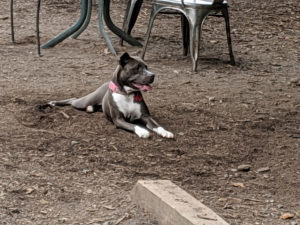 "ParkGrounds does its thing, and I'm not going to change it," he says. "There aren't many places like this left in Atlanta. This is what's left of regular people wanting to hang out and have a sandwich and a beer."
And it's one of the places you can do all of that along with your four-legged best friend.
Learn more about ParkGrounds at its website, parkgroundsatl.com, or swing by 142 Flat Shoals Avenue SE from 8 a.m. to 9 p.m. any day of the week.