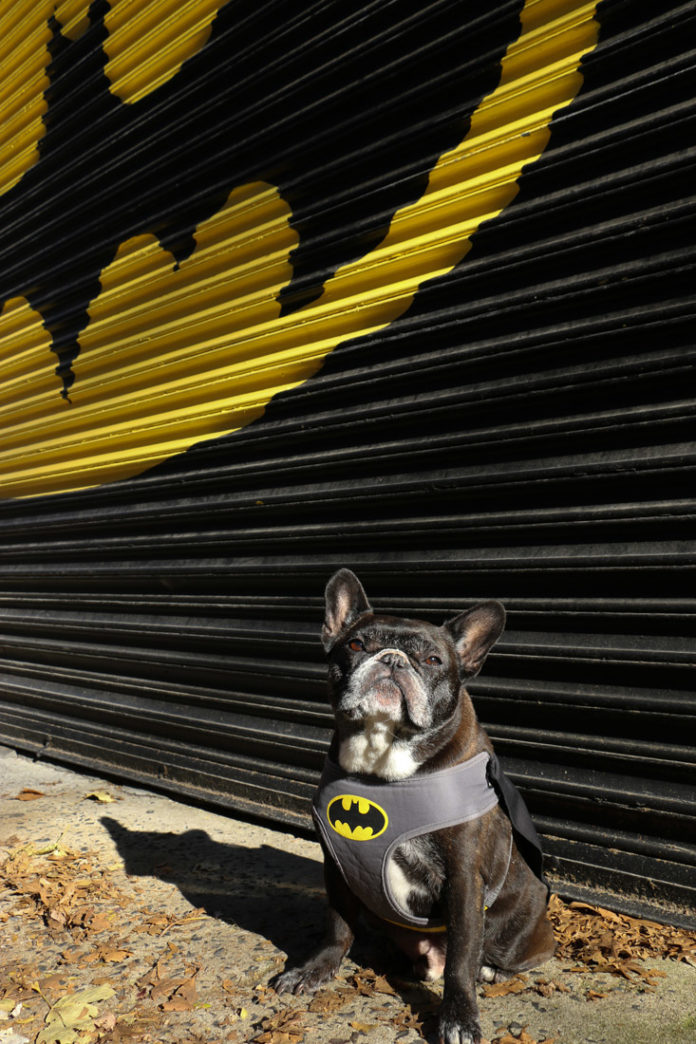 Reuben "the Bark Knight" Ketterer is the hero Atlanta deserves
Written by Ellie Hensley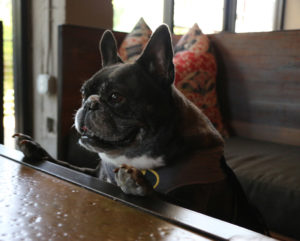 Whether it's on the Atlanta BeltLine, at an arts and culture festival or something directly pet-related such as Doggy Con, Reuben the Bat Dog is always out on the town surveying his city, often while wearing a Batman costume and riding in his owner Ted Ketterer's backpack.
Ketterer, a marketer at The Coca-Cola Company, got the idea to make his dog a star after attending VidCon, the world's largest celebration of digital video & online Reuben "the Bark Knight" Ketterer is the hero Atlanta deserves creators, in Anaheim, California, in 2017.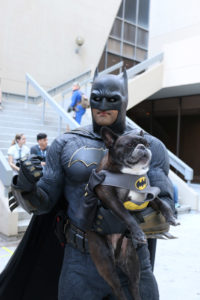 "I was so intrigued by the influencer world that I wanted [Reuben] to experience it by my side," he says. "After a couple months, our fan base really started to grow."
It's been a team effort to take Reuben's audience from a few friends to more than 90,000 followers in just two years. His photos, which feature him sporting an array of bow ties, costumes and often other influencer friends, are taken by his mom, Inajá Lima. Now he's often recognized on the streets, and Ketterer says he is "very aware of his fame."
"He's always ready to take selfies at any moment, and he demands a lot of belly rubs," he says.
Along the way, Reuben also has met and started exchanging messages with a few famous humans, including Joselyn Dumas, whom Ketterer described as "the Oprah of Ghana," and Pilou Asbæk, who played Euron Greyjoy on HBO's "Game of Thrones."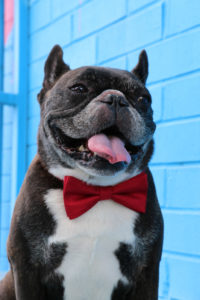 "We live an exciting life together," says Ketterer. "That said, some of our best memories were of hanging out with our favorite cosplayers and superhero friends at Dragon Con."
After making numerous costumed appearances at other festivals, Reuben was named a celebrity judge at last year's Doggy Con alongside Karen Anderson of Tiny Doors ATL and the owners of Joystick Gamebar. This led to Reuben's biggest superstar moment yet — starring in the video for rapper T-Pain's "It's My Dog Birthday."
Working in partnership with the rapper, Bark Box reached out to Reuben and other famous pups to create a video about the best dog birthday ever, featuring a ball pit, crowns, thrones and, of course, steak.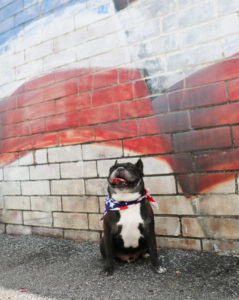 And food is the best way to get Reuben's attention and is the No. 1 way to his heart. Like the good Instagram influencer that he is, he really enjoys kale — but he won't turn down a juicy burger, either.
Reuben's family is setting up another home base in Bogotá, where his owner will be heading up marketing for Coca-Cola in Colombia. Follow his adventures — and maybe those of a new furry sidekick — on Instagram at @reubenthebatdog.