Sisters Join Forces to Rescue Neglected Horses and Dogs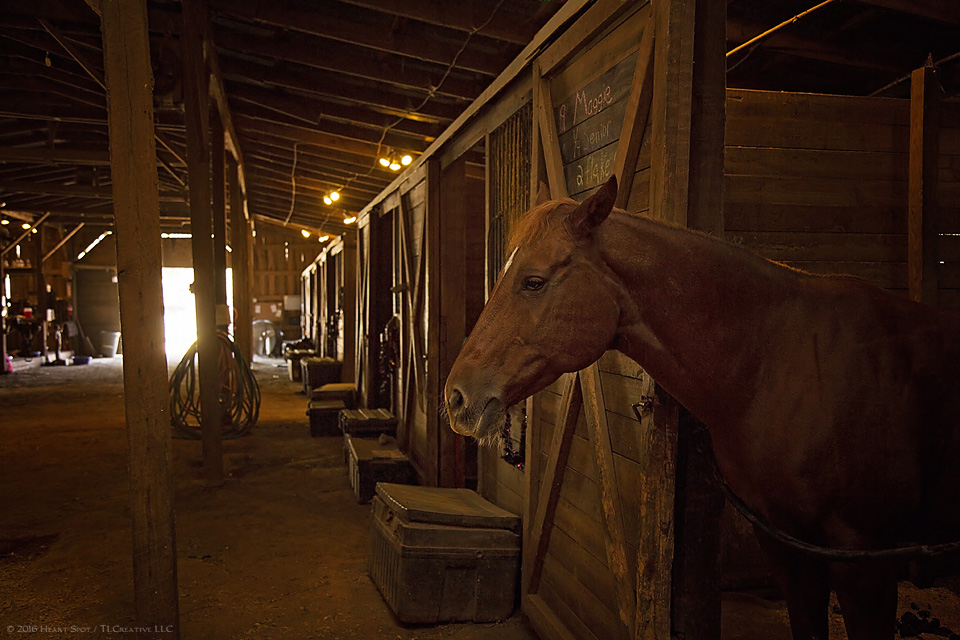 Rescue is a family affair.  Just ask Cheryl Flanagan and Michele Williams.  Chicago natives, both have devoted much of their lives to the rescue and rehabilitation of animals.  Based in Cumming, GA, Cheryl formed the 501c3 nonprofit farm called Save the Horses (Horse Rescue Relief and Retirement Fund) in 1998 with the vision of not only saving horses that are abused, neglected and in need of rehabilitation, but also educating the public on the standards of care needed to ensure the health and safety of all horses.  Since then, Cheryl and her team of volunteers have rescued and rehabilitated thousands of equines.  However, when she approached a horse in need, many times there was another animal alongside that needed a safe place to stay.
"How can I walk away when I see another animal that needs help?" says Cheryl.  Today Save the Horses is home to 100 horses and approximately 30 other animals, including donkeys, pigs, goats, ducks, sheep, chickens, a turkey (saved from a prior Thanksgiving) and a cow named Rosie.
In addition to horses, within the current month, Cheryl has taken in a 4- week-old lamb with a broken leg that had to undergo eye surgery after being attacked by a donkey, several pregnant mares and a blind rooster.  "Due to the magnitude of animals we take in, we are always looking for foster homes and people willing to adopt," says Flanagan.  "We have rescued countless dogs as well and I am so glad that I am able to call on my sister for help."
Cheryl's sister, Michele Williams, founded Ball Ground, GA-based Canine Adoption Network in 2005.  Licensed by the Georgia Department of Agriculture, the non-profit (501c3) rescues dogs and places them within their network of foster homes where they are cared for and socialized until they are adopted.  "They are not placed in kennels," says Michele. "They are placed in foster family environments where they interact with people and other animals.  Our mission is to place these animals in the very best possible homes, no matter how long that may take."
In addition to fostering, Michele spends a significant amount of time fundraising to care for sick animals such as Olive, an abandoned  3-year-old bloodhound female that had to be treated for an advanced ear infection and heartworms.  Currently Olive is recuperating nicely and the rescue is currently looking for a family with no dogs or cats as Olive was used for hunting and gets excited over small dogs and cats.
"The amount of dogs that are in shelters is staggering.  We are working hard to rehome while educating adopters about how important it is to have all their pets spayed and neutered."  Michele herself lives with 11 dogs that she has rescued over the years.  Many of them have never found adopters, so she welcomed them into her own family.
Neither organization receives federal or state funding.  Thus they rely heavily on tax-deductible donations and adoption fees to feed and provide medical care for their residents.  They also rely on a network of dedicated volunteers that help to care for the animals and help with the feed and general maintenance of the farm.
When asked where this passion for the welfare of animals that the sisters have comes from, Michele credits their parents.  "Our parents always helped with animals in need, bringing home strays, nursing them back to health and finding their home or new homes."  Seeing the joy brought to families as well as the animals adopted or fostered is what keeps the sisters committed.  They are making a difference.
What's next for the rescues?
"We've dreamed of creating a Save the Horses Sanctuary where animals that would most likely never be adopted could live out their lives in safety and peace.  We are currently looking for land," says Flanagan.
If you are interested in donating funds or land, volunteering or learning how else you can help, please contact Cheryl and Michelle at www.savethehorses.org or www.canineadoptionnetwork.org.
Cella Nelson is the owner of Georgia Horseback (www.georgiahorseback.com) and a Volunteer/Marketing Coordinator at Save the Horses (www.savethehorses.org.)
Photos provided by Tracey Luttgens of Heart Spot Pet And Family Portraits