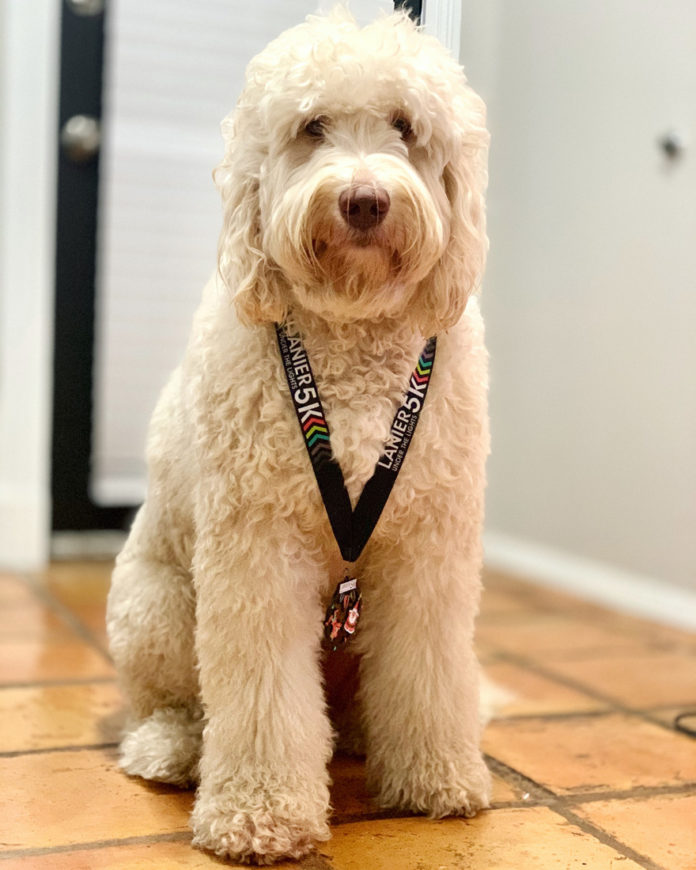 Service dog becomes social media hit
Written by Sandra Bolan
Little did Roswell resident Marcail McGranahan Tillotson realize that when she started an Instagram account to post cute pictures of her pup that he'd end up helping many more people than herself. That's because Tillotson's pet, Sir Macson Cheese, is more than just a companion: He's a medical alert service dog.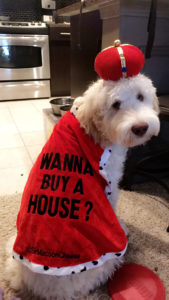 "We resonate with a lot of people who have service dogs," she says.
Tillotson, who works as a residential real estate advisor at Engel & Völkers Atlanta, waited three years for Sir Macson Cheese, which she also spells SirMacsonCheese.
"Getting (a service dog) is a life changing difference," Tillotson says, adding "all disabilities are not visible."
Sir Macson Cheese performs life-saving tasks "such as alerting me when it is time to take medication before I, myself realize that it is time to take medication," she says. "He is specifically trained for me."
Sir Macson Cheese came home on April 29, 2017, when he was just 12 weeks old. The two spent the next six months training five hours a day, six days a week to transform the Australian Labradoodle into a service dog.
"He wears his title 'service dog' very proudly. It took a lot," Tillotson says. "(It was) 100% worth it. He's my best friend."
Like most dog-centric Instagram accounts, Sir Macson Cheese's is filled with pics of him playing in the park, hanging with his canine BFFs, getting primped and pampered, dock diving and wearing cute outfits.
Sir Macson Cheese slowly gained a following, and then "it just kind of took off," Tillotson says. The dog had 10,000 followers even before 100 posts, which took roughly six to eight months.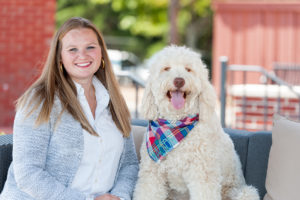 In February 2018, Sir Macson Cheese celebrated his first birthday. His picture had only two hashtags: #birthdayboy and #firstbirthday. That post garnered almost 2,000 likes and more than 300 comments. "It didn't even make sense," admits Tillotson.
Tillotson was contacted by Amazon Treasure Truck earlier this year to participate at an event in Piedmont Park. Their first partnership was forged.
"We didn't know our account had any power or influence," Tillotson admits.
Soon, other partnerships followed including one with The Farmer's Dog, PupJoy and Atlanta-based C4 Belts for dog collars.
"It was just kind of fascinating to see that normal people can do this," she says.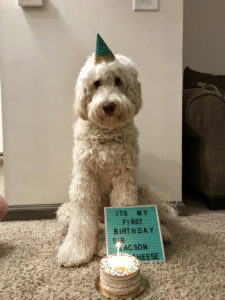 Having a service dog has enabled Tillotson to maneuver life comfortably and to push herself to tackle new challenges, particularly to run 5K races.
"It became an achievable thing," Tillotson says of having Sir Macson Cheese by her side.
The pair, along with Tillotson's husband, Michael, ran their first race, the PNC Atlanta 5K, in October. A month later, they ran the Lanier Under the Lights 5K and took six minutes off their previous finish time.
Tillotson says her favorite moment when racing is when Sir Macson Cheese looks up at her and "we're all running on that runner's high. It's a really good moment."
To follow SirMacsonCheese on Instagram go to sirmacsoncheese.