Kabbage lets you clock in with your "kritter"
Written by Cherese Cobb | Photos courtesy of Kabbageitter
Kabbage has an Atlanta headquarters that doesn't operate like traditional workspaces. It's not just the free lunches, ping pong tables or kegerators with digital beer-ranking systems coded and designed by Kabbagers. But those perks don't hurt.
"It's the people who have that fire in their bellies to be successful, like to raise a hand to help others and aren't afraid to raise a hand when they need help," says Amy Zimmerman, head of global people operations at Kabbage. The employees are insatiably curious and deeply caring, and they aren't waiting on someone else to deliver the answers.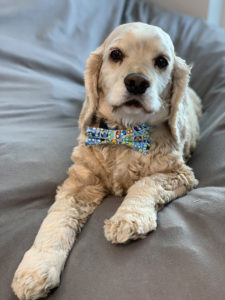 Kabbage turbocharges small-business owners by looking at their characters and live business data from the past three months, approving access to more than $5.6 billion in less time than it takes to check out at the grocery store. It's also set up an online community called the Small Business Water Cooler, where business beginners share their successes, seek advice and celebrate failures.
At the company's Midtown offices, pets are people too. On employee volunteer days, Kabbagers lend a hand at local rescues, shelters and spay/neuter events. "Agencies like PAWS Atlanta and the Lifeline Animal Project rely heavily on volunteer support so they can keep their overhead costs low. We're happy to step in to walk the animals, clean their cages and bathe and feed them — whatever the agency finds most valuable," says Kate Prince, a Kabbage operations team member. "Volunteering is a nice way to break up the work week and get to know teammates with whom we might not spend time in the office. We often benefit just as much as the recipient of our work."
On any given day, 10 dogs are on the floor, but cats are included, too. Kabbage CEO Rob Frohwein brings in his cats from time to time. His 4-year-old Magnus loves to fetch his stuffed lobster and hit ping pong balls back to staffers.
Ashley Petrilli, a partner marketer, says her miniature pinscher also sees the office as an outing. "Prudence loves Kabbage so much that her ears perk up, and she runs to the door when I tell her she's going to work with me," says Petrilli. "She likes to sit in everyone's laps and give them kisses."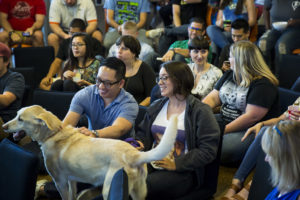 Kabbage's "kritters" roam conference rooms, snuggle in owner-supplied beds and play with squeaky toys. "Employees are responsible for the animals, but there are no limitations to where they can go," Zimmerman says. Pets must be up-to-date on their shots, electronically registered and preferably potty trained. "There's still an accident from time to time," Zimmerman admits.
Most pets are kept off the furniture because some employees have allergies to dander and saliva. While these employees don't pet the dogs, they refer to them as Prozac. "My guy [Bruster] is so goofy with his tongue hanging out," Zimmerman says, pointing out the healthy and somewhat distracting laughter and barking in the background. "I've never seen anybody, even investment bankers that are buttoned up, not smile."
Sometimes the pets get more attention than their owners. "What always cracks me up is how everyone is like, 'Good morning, Ruben! Oh, hi!'" says Michelle Lisowski, head of brand. "I'm always an afterthought."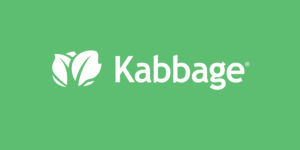 Kabbage
Paul Bernardini and Amy Zimmerman
730 Peachtree St. N.E. Suite 1100
Atlanta 30308
888.986.8263
kabbage.com
Facebook, Twitter and Instagram: @kabbageInc