Bow Wow Brunch
April 14
3143 Maple Drive, Atlanta
Brunch for a good cause? Head over to the Atlanta Humane Society's Bow Wow Brunch at Flourish by Tony Conway and the Legendary Events team. It's the Humane Society's largest fundraiser with the proceeds directly benefiting the organization.
---
Aggression in Dogs: Defensive Handling and Training
May 4
245 Dekalb Industrial Way, Decatur
If you've wanted to learn how to work with aggressive dogs, whether as a trainer, a behavioral consultant or a volunteer in a shelter, now is your chance. Offered by Michael Shikashio and Trish McMillan of Canine PHD, the two-day workshop is comprehensive and covers defensive handling as well as behavior modifications.
---
Party for the Paws
May 4
2740 Caldwell Road NE, Atlanta
Grab your pup and go to the most happening PAWrty in town. Party for the Paws benefits PAWS Atlanta, a dog and cat rescue organization. The party is held at Puppy Haven and features food trucks, a photo booth, live music, vendors, beer tent, bounce house and more. Don't have a Fido of your own yet? Don't worry, there will be pups up for adoption at the party, too, so you never know!
---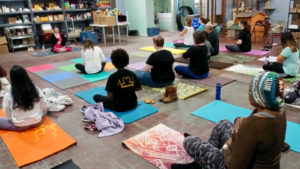 Yoga With Cats
May 4
6570 James B Rivers Drive, Stone Mountain
You may never be as flexible as a cat, but you can at least try to emulate a feline in this free yoga class. Benefitting Atlanta Animal Rescue Friends and held at its shelter in Stone Mountain, the class will also be attended by shelter cats. You may even find a kitty to take home.
---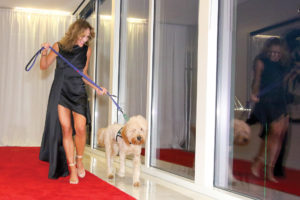 Doggies on the Catwalk
June 1
Greenberg Traurig
3333 Piedmont Road, Atlanta
Pups and celebrity models get the runway treatment at this popular annual event. Looks are provided by Saks Fifth Avenue, and the awws are provided by lovable pups. The event benefits Doggies on the Catwalk Foundation that provides funding to individuals with disabilities who need dogs to improve their lives, and to the organizations that provide homes and safety to dogs in need.
---
Georgia Dachshund Races
June 15
2405 Sugarloaf Parkway, Lawrenceville
This year marks the 10th anniversary of the Georgia Dachshund Races benefiting Little Paws Dachshund Rescue. Grab a seat and watch as doxies race each other. The winners are sent to the national competition in Ohio. Your four-legged friend is welcome to join. Along with the races, enjoy a costume contest, fastest nose contest and obstacle course.
---
Furkids Pet Adoptions
June 22
5354 McGinnis Ferry Road, Alpharetta
Don't miss the chance to meet your new best friend. Go to Fido's Market in Alpharetta on the fourth Saturday of the month where Furkids will have dogs available for adoption. While you're there, check out the inventory of natural pet care supplies, including dog food, treats and toys.
---
Dog Days 5K
June 22
3150 Old Alabama Road, Alpharetta
On your mark, get set, go! Hosted by Five Star NTP, the Dog Days 5K is held at Alpharetta's Newtown Park. Run with or without your pup and know that a portion of the event's proceeds benefit the Atlanta Humane Society.
---
Walk, Wag, N' Run 5K Run & Fun Run
Aug. 24
Lenox Park, Atlanta
Whether you're a walker or a runner, strap on your shoes and hit the pavement for Ahimsa House, an organization that aids victims of domestic abuse and their dogs to escape dire situations. This 5K is also a Peachtree Road qualifier.
---
Meet Adoptable Pets
Saturdays
128 Perimeter Center West, Atlanta
Every Saturday from noon to 2:30 p.m., Orphan Annie Rescue sets up at PetSmart with adoptable pets. The no-kill rescue organization takes dogs from all over Georgia that were placed high-kill shelters (many of them on their last day).
---
Read to Dogs
Wednesdays
3238 Cherokee Street, Kennesaw
Believe it or not, dogs benefit from being read to, too! Mostly Mutts needs volunteers to read to its high-anxiety dogs every Wednesday evening. Children are especially encouraged to volunteer as this also gives them a chance to practice reading.