The leaves have finally turned and the weather is cooler here in metro Atlanta.
I wasn't sure it was ever going to cool down before the dark days of winter set.
Now that they have arrived, it's a good time to take stock of your home and your pets. That might mean cleaning the chimney or checking the furnace for your home, but for your pet, why not make sure your pet is as healthy as he or she can be?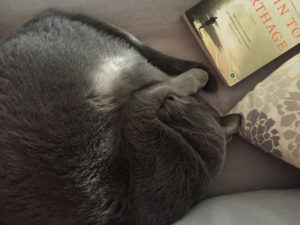 In this issue, we look at what it takes to maintain a healthy pet. That means paying attention to a pet's weight, eyes, teeth and general health. It also means making sure your pet is up-to-date on all vaccinations, including rabies. Claudine Wilkins of Animal Law Source provides information on what Georgia law requires when it comes to rabies vaccines and where to report a rabid animal.
Although the days are shorter, there is still plenty of time to get out with your pet. Nicole Letts, in her Where Ryan Roams feature, suggests some pet-friendly places. Or take your pooch to Oakhurst Dog Park. Writer Tonya Layman spells out what can be found there.
For our cat lovers out there, Sparrow Marcioni provides some tips on what to do if Fluffy decides she doesn't like her litter box or begins having accidents.
In my house, there are three cats, and I can think of nothing better during the winter than to curl up on the sofa with a good book and a cat.
Lisa R. Schoolcraft
Editor
Atlanta Pet Life