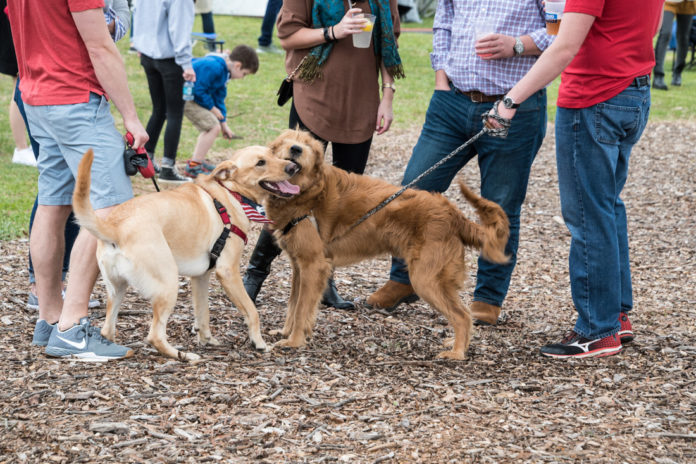 This two-day music and art extravaganza will get you and your family out and about — including the family dog.
Written by Cherese Cobb
Fifteen minutes north of downtown Atlanta, the Brookhaven Cherry Blossom Festival is the perfect excuse to come out of hibernation, shake off your winter blues and bloom with your family and four-legged friends.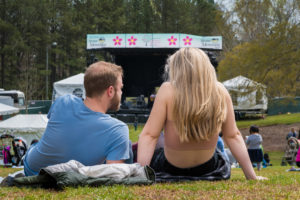 The annual spring celebration began in 2014 when the city planted 240 Yoshino and Kwanzan cherry trees in Blackburn Park on Ashford Dunwoody Road. The free event, held this year from 10 a.m. to 6 p.m. March 30 and 31, has featured acts such as the Steppin' Stones, Transviolet and Wesley Cook on a big stage.
Its Kidz Zone has 17 rides including a mechanical bulldog, an 18-foot rock wall and a bungee trampoline. "We make sure that no kid is ever bored waiting to get on a ride," says Patty Hansen, Brookhaven's director of fund development and special projects manager. Here, clowns create balloon sculptures, stilt walkers carry cotton candy and jugglers toss hula hoops. "We have some really fun Shakespeare actors and one clown that blows those giant bubbles. . Of course, there will be outrageously fantastic face painting."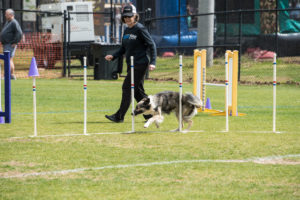 The Pet World area has a lure course by Badferret Lure Chasing that last year raised money for Angels Among Us Pet Rescue. Initial runs are $10, with additional runs priced at $5. During the pet parade, you might see Callie and Ollie zooming around in their Oscar Mayer wiene rmobile and decked out pets in a costume contest. "We've added a new category: cutest couple. It'll go to the pet and owner that puts together the cutest dual look," Hansen says. "We have Dahlonega Action Dogs who'll perform agility and disc demonstrations." The Dogs incorporate music, instruction, Q&A and a chance to meet the border collies. Sponsors are also bringing treats and a variety of water bowls.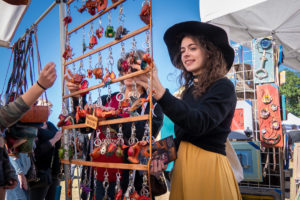 A whimsical artists market will feature 90 regional artisans and their jewelry, pottery, paintings, photography and folk art. "Six of them will be interactive," says Hansen. Jeremy Thomas will allow you to try your hand at glassblowing, while Sean O'Shea, a modern-day blacksmith, will create functional and buyable steel artwork. "We're really excited about that. We recognize that this is a huge family event. An artists market might not be the place kids want to go with their parents, so we're trying to make it a place where kids can learn and see what's so exciting about art."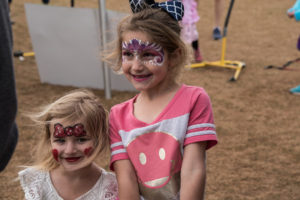 Over the course of the weekend, festival goers can dig into Korean, Caribbean or traditional carnival fare. About 60 classic cars, from a 1926 Ford Model T to a 1957 Chevrolet Bel Air, will be on display. "The owners are always with their vehicles, and they're happy to answer questions. You can even take pictures with the cars," says Hansen. The festival also includes the dog-friendly Cherry Blossom Kick Off 5K on March 23.
City of Brookhaven
Patty Hansen
Blackburn Park
3493 Ashford Dunwoody Road
Brookhaven 30319
406-637-0722
brookhavenga.gov
Facebook: @BrookhavenBlossomFest
Instagram and Twitter: @brookcherryfest