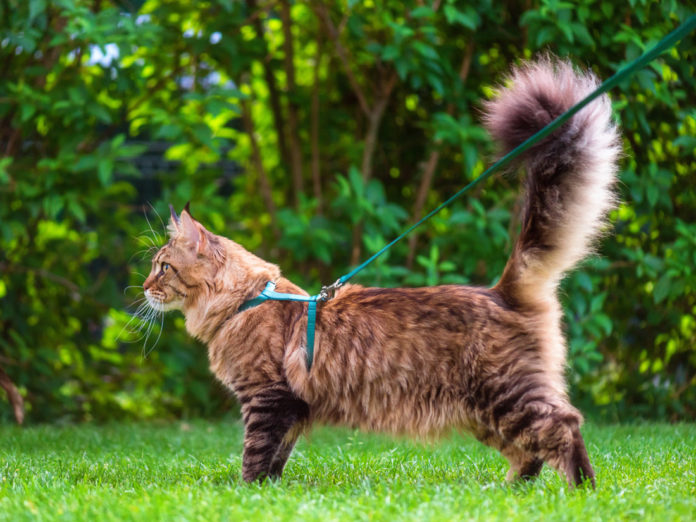 Written by Laura J. Moss
Ask the 'expurrts'
Before you embark on a trip with your feline friend, consult your veterinarian to ensure your pet is in good health and up to date on vaccinations and medications. If you're planning a long excursion, you may also want to inquire about potentially treating your cat for motion sickness.
Safety fur-st
It may be tempting to have your cat curl up in your lap while you drive, but it's safer for both of you if he or she is tucked safely into a carrier. A startled cat may dart about the vehicle or hide at your feet, creating a potentially unsafe environment for the driver. Plus, having your cat restrained in a secure carrier can help keep both of you safe in the event of a sudden stop.
Leashes aren't just for dogs
Travelers appreciate the opportunity to stretch their legs on a road trip, but if you plan to let your kitty out of the car, find a quiet area for a pit stop. Before you hit the road, ensure your cat has a snug-fitting harness and is comfortable on a leash. Your cat should also wear a collar with up-to-date tags. However, never attach a leash to your cat's collar as this could cause choking.