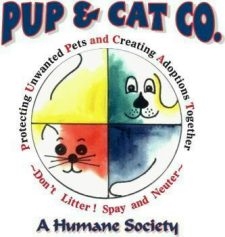 Helping pets find permanent homes is the sole focus of Pup and Cat Co.  A small network of volunteers provide foster homes, care, and socialization for abandoned pets until they can find their forever homes. When foster homes are not available, pets are boarded at local vet clinics and boarding/daycare facilities.  The organization, based in Winder, GA, is a 501(c)3 registered no-kill humane society and will do all it can to save lives.
"We are an all-volunteer organization that rescues animals from a variety of sources, including shelters, people who give up their pets, or abandoned.  We ensure that all rescued animals find forever homes and are never euthanized," reports founder Ursula Miller.  The business is funded through adoption fees, individual and business donations and fundraising.
Ursula Miller has spent the last 25 years rescuing pets.  She is extremely passionate about animals and their welfare and works tirelessly to educate people and raise awareness about pet ownership and responsibility.  In 1991 she relocated from California to Winder, GA only to find that there was no animal control in the city.  As a direct result she mobilized members of the Women's Club in Winder to raise funds and obtain enough community backing to build the Barrow County Animal Control Shelter.  Soon after, the Humane Society of Barrow County was founded which changed its name in 1999 to Pup & Cat Co.
Did you have pets as a child?
Yes, I always had a dog (only one at a time), and also fish, a pet parakeet and I raised wild birds like robins that lost their home.
Is there a rescue situation that particularly stands out in your mind? 
 I didn't become involved in rescue per se until adulthood. My first was a little terrier running down a busy street, almost being hit by a car.  I took him in and we immediately bonded, but I still tried to find his owner and reported it to the appropriate authorities. I would have died if someone claimed him, but no one did and he became my soul mate until he died 17 years later of cancer.  This was in California before I became a resident of Georgia.
Coming to the South and Winder was an eye-opener in many ways, but the lack of animal welfare totally blew my mind.  My first experience with this was encountering a pack of dogs, mostly male, running through our property in hot pursuit of a female dog in heat.  The real shocker was when I found out that the method of animal control in cases like this was to shoot the female dog in heat. Nuisance dogs were taken care of the same way by the police: taken to the country and shot.  I was appalled.  Prior to that, I had always lived in large metropolitan areas where people were responsible pet owners and animal control was in place.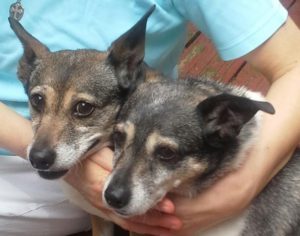 How did you move the women's club to take on the mission of establishing Barrow County Animal Control?
Once we moved to Winder, I joined the Winder Woman's Club and became the chairman of the Community Service Committee.  It was evident that something needed to be done to control the animal population and educate the public.  Hauling dogs out to the country in the trunk of a car and shooting them just didn't seem humane.  And so we took on the job of getting an animal control shelter built in Barrow County, which was no small task.
The county commissioners at that time threw all kinds of barriers up and were not at all cooperative, as they didn't feel an animal shelter was a priority they wanted to be involved with: a dog was a dog was a dog.  But the Woman's Club prevailed and worked tirelessly for well over a year finding land, raising money, getting ordinances put in place and finally getting the shelter built in 1991.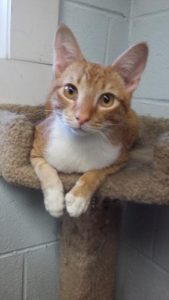 Why did you go on to start the Humane Society of Barrow County?  Why the change in name? 
Once the animal shelter was built and in place, it was imperative that a humane society needed to be formed.  The shelter was not a no-kill facility, so all these animals coming into the facility definitely needed an advocate.
We originally incorporated the humane society as the Humane Society of Barrow County.  There was not enough distinction between that and the Barrow County Animal Shelter to enable the public to distinguish between the two, which was very confusing, so we changed our name to "Pup & Cat Co." The letters spell out part of our mission, "Protecting Unwanted Pets and Creating Adoptions Together." The other part is educating the public about the importance of spaying and neutering. "Don't Litter Spay and Neuter" appears on our logo.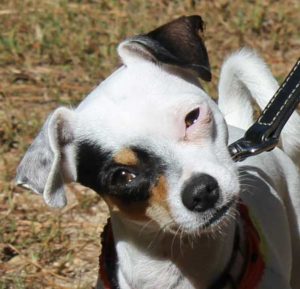 What do you consider some of Pup and Cat Co greatest accomplishments? 
Everything we have done has been a great accomplishment:
Getting a much-needed shelter, although it was not a no-kill shelter, established in Barrow County,
Acting as that shelter's watchdogs to prevent the slaughter of animals,
Continuing to work with the shelter as it evolves towards becoming a no-kill facility, (Continuing to help the shelter as it reduces its euthanasia rate to near zero),
Becoming a foster home organization and finding wonderful volunteers that put it in place and made it successful,
Having interaction with the public and great fundraising events in the absence of outside funding that enable us to continue rescue and lifesaving efforts,
Educating the public on animal welfare issues and the importance of spaying and neutering,
Being instrumental in establishing a partnership with Leftover Pets low cost spay and neuter clinic to make it possible for people to have their pets spayed and neutered at no charge or a minimal fee, thus reducing the pet overpopulation in our county.
Over the past 25 years, have you seen things getting better for animal welfare?
It is a continuous work in progress, but yes, I am proud to say beyond a doubt.