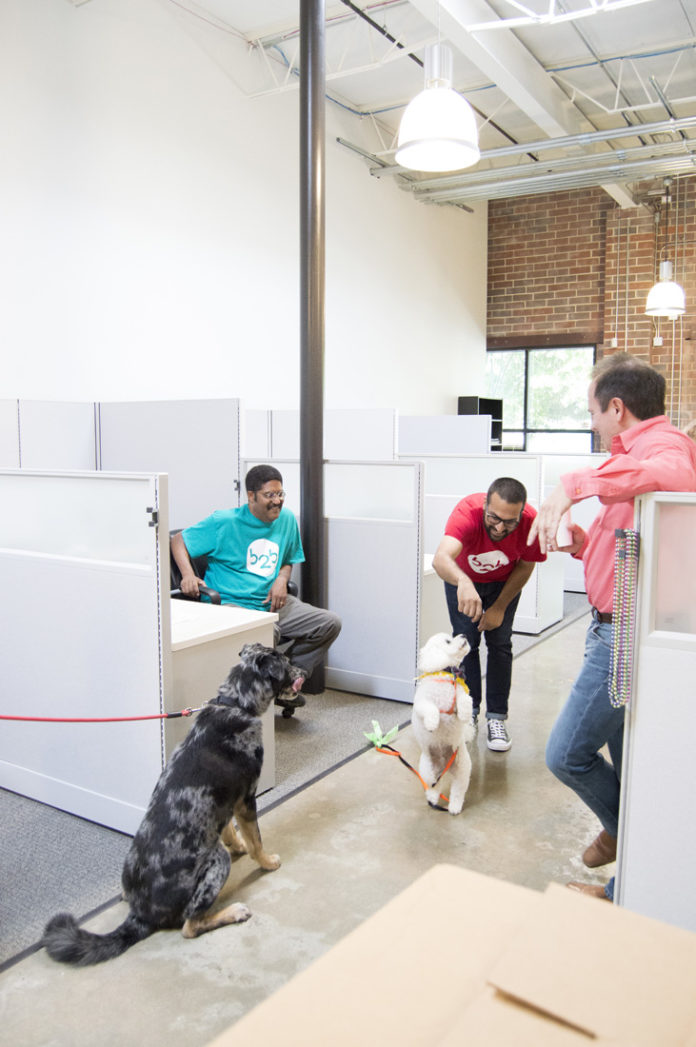 B2B Technologies Lets You Bring Your Dog to Work
Written by Cherese Cobb
Photography by Georgia Wilson
Forget the park and the pet store. Unleashing your beast at the office could boost your company's bottom line.
"Employees of pet-friendly businesses work longer hours and have fewer absences," says Mary Hope Kramer, founder of Animal Career Expert. "They don't have to worry about rushing home to let the dog out or staying home to watch a pet that may be feeling under the weather. A pet-friendly workplace increases employee satisfaction, improves morale and promotes an atmosphere of teamwork and communication."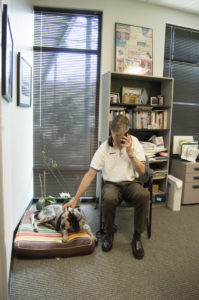 According to a 2017 study in the International Journal of Environmental Research and Public Health, pets also buffer anxiety and depression — perhaps more effectively than a spouse or a close friend.
Named as the ninth most pet-friendly city in the U.S. by WalletHub, Atlanta ranks 33rd in the nation regarding general pet ownership with just more than 55 percent of households owning dogs and cats. That's why behemoth companies such as Amazon, Google and Ben & Jerry's have declared themselves "canine companies." Now B2B Technologies, which installs software for companies such as SunTrust Bank, Fieldale Farms and Zoo Atlanta, is going to the dogs.
"We've always had an unofficial pet policy," says Matt Tinkler, chief information officer and co-founder. "If employees had to take their dogs to the vet, they could bring them into the office. We realized that more and more people were doing it and that more and more people have pets. So we thought we should have an official policy."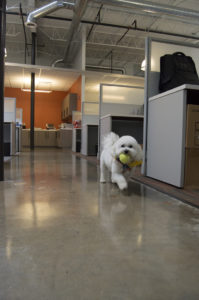 Although you might be ready to pack your dog's briefcase, not every pooch will enjoy the office atmosphere. What if he bolts from strangers, snarls at other dogs or gets snarky when he has a treat? What if he gets loud and destructive when he's ignored?
"If you have a dog that's aggressive or has high anxiety, we would like you to use your own discretion and leave your dog at home," Tinkler says. "We have a policy that you need to be with your pet the whole time. You're responsible for making sure that your dog is fed and watered."
On any given day, you can find up to two dogs, including pit bulls and rottweilers, zooming around the office, sitting on laps, chewing toys and cuddling in dog beds — which outnumber the chairs and couches. Outside the office is a little pet walkway. "Some people were saying, 'Let's make Friday pet day,' but that doesn't work because you end up too many animals in the office," he says. "We set up a calendar where employees can mark the day that they want to bring in their pets."