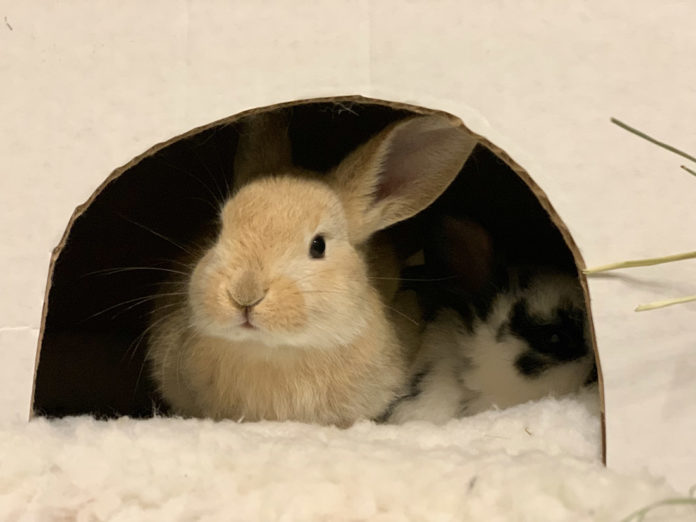 Georgia House Rabbit Society an unusual rescue group in metro Atlanta
Written by Laura J. Moss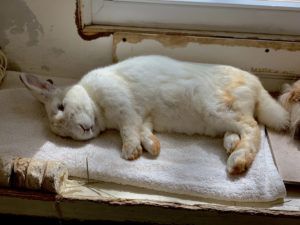 A local grocery store employee was taking out the trash last year when he discovered a rabbit trapped beneath a cart. The animal was covered in mites, and its nails were shredded from trying to escape its cage and the sweltering heat.
Luckily, the rabbit — who was later named Apollo — was rescued by the Georgia House Rabbit Society, an all-volunteer nonprofit rabbit rescue organization. "His mites were treated and cleared up within two weeks. His hair grew back, and his spirit was so gentle through the whole ordeal," Sarah Holbrook, a GHRS volunteer says. "Apollo was adopted and bonded [with a female rabbit]. However, he has now been returned to us with his wife.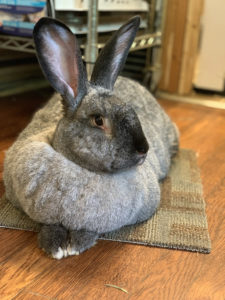 They are still looking for a forever home, but at least we know they are safe, and he will never go through that pain again."
The GHRS, which has a shelter in Marietta, has rescued more than 3,500 rabbits since its formation in 1996, and it's the only rescue of its kind in the Atlanta area. The majority of its rescues are strays that have been dumped in parks and neighborhoods, or they're rabbits taken from animal control facilities across the state.
While the organization would like to accept all the rabbits it's contacted about, there simply isn't enough space to care for them. In fact, the GHRS receives more than 1,500 owner-surrender requests a year.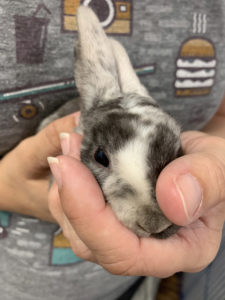 "Many of the people who are looking to give up their rabbits have purchased them from flea markets, pet stores or breeders who have no return policy, and they have nowhere to take them other than animal control. However, not all animal control facilities will accept rabbits," Holbrook says. "The only owner surrenders we currently have the ability to accept are returned rabbits that were originally adopted from our shelter. Once a bunny comes to GHRS, we will always be there for them."
Why are there so many abandoned and relinquished rabbits in Georgia? Holbrook says it's because many people consider rabbits to be easy "starter pets" for children. However, because rabbits are prey animals, they're easily startled and don't like to be picked up. They also have fragile bodies, making them easy to injure, and they can bite, scratch or lunge at people when their boundaries aren't respected.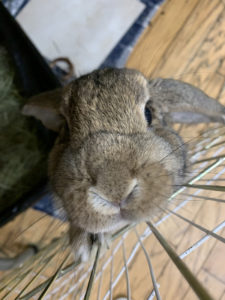 "Not every home is a good fit for a rabbit," Holbrook says. "Domestic rabbits want to be part of your life and to be loved, so sequestering them to a life of solitude isn't fair. Rabbits are very social animals that should live inside as part of the family. They deserve to receive the same respect as dogs and cats. They can also live 10 years or longer, so they are a long-term commitment."
Learn more about the Georgia House Rabbit Society and how to get involved with the rescue by visiting houserabbitga.com.