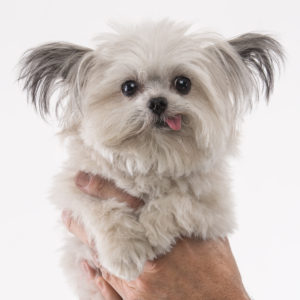 While the eight-year-old Chihuahua, Cairn terrier, and Lhasa apso mix is half the height of a bowling pin and weighs just three pounds, he's a force for good. For almost seven years, Norbert and his owner, award-winning children's author Julie Steines, have brought joy to people in need at hospitals and nursing homes. For the last few years, they've also worked at Children's Hospital Los Angeles—being rainbows in sick children's dark clouds.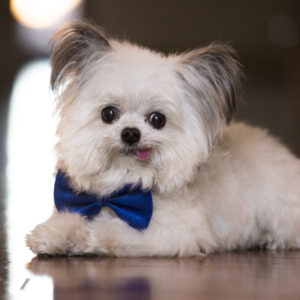 Norbert's loosey-goosey tongue, which sticks out because he gave some of his teeth to the Tooth Fairy, and high fives have launched millions of smiles, earning him 1.5 million fans worldwide. He knows that you don't have to be big to make a big difference in the world. Anyone can make Santa's "Nice List"—even after he's checked it twice. To help you find your inner Saint Norbert, this seven-inch hero has "pinned" his very first book: "Norbert's Little Lessons for a Big Life."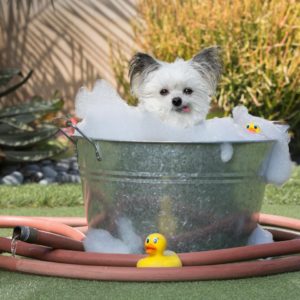 The "colorful and inspiring book for readers of all ages" is packed with do-gooder tips and life lessons, from "help others find their happy" to "a good friend can make you feel big." It's also filled with 50 images that were "meticulously photographed" by Norbert's dad, Home & Family star Mark Steines. Even if you're not a dog person, when you see Norbert in his dashing bow tie, his jammer jams, or his pirate suit, you're heart is bound to swell three sizes.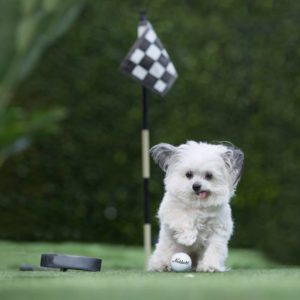 Whether you're a child, young adult, or just young at heart, you'll want to display this 144-page book on your nightstand or coffee table, flipping through it again and again. "Each quote touched me in its own special way," says Laree Hammer, who recently purchased the book on Amazon." I have never read something that was so sweet. It even made me tear up…If you are having a bad day, open it and start reading because it will change your mood!" That makes it the perfect gift for people who are in the hospital or simply under the weather.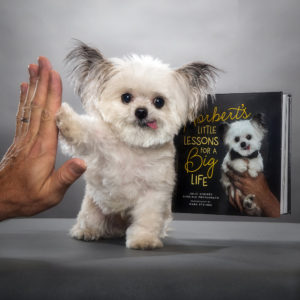 "We wanted the book to be available for the holiday season since we know it will be an awesome stocking stuffer filled with smiles," Julie told Atlanta Pet Life. Pre-release, Norbert has donated books to the Marine's Toys for Tots and Children's Hospital Los
Angeles' Literacy Healing program. "In troubling times such as these, we hope this book will feel like a warm, fluffy hug," she said.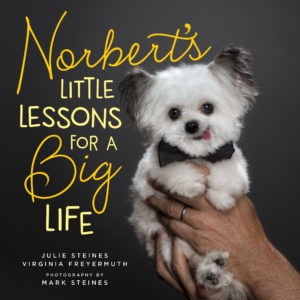 To learn more about Norbert or to buy a copy of "Norbert's Little Lessons For a Big Life," visit norberthood.com.