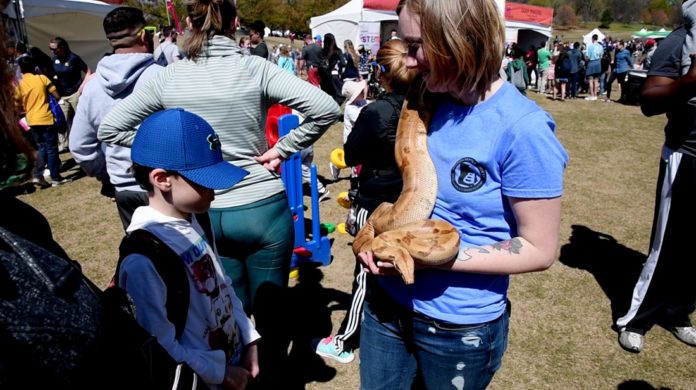 Georgia Reptile Society offers education, conservation, rescue
Written by Laura Moss
Photos by Georgia Reptile Society
When we think of pets, we tend to think of the furry ones: the canine companions and feline friends we share our homes and our lives with. But the Georgia Reptile Society — an organization that educates locals about reptiles, amphibians and invertebrates and facilitates adoptions — wants you to know that not all great pets have fur. In fact, they may have scales, they may slither, and they may even be what some people consider to be the things of nightmares.
Yes, we're talking about snakes, lizards and salamanders, just to name a few.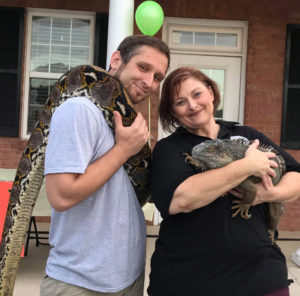 There are countless misconceptions about reptiles and amphibians. For one, it's often assumed that they're low maintenance starter pets, which couldn't be farther from the truth. Also, these animals have long been regarded as simple creatures with little capacity for learning or emotion. However, recent research tells a different story. In fact, scientists have found that reptiles can navigate mazes, solve puzzles and even play games.
"Of all the animal kingdoms, these are the least understood by the majority of the population," says Justyne Lobello, president of the Georgia Reptile Society, which she founded in 2012.
The GRS has more than 300 active members who are involved with these often-misunderstood animals in a variety of ways. They participate in local happenings, including fairs, conventions and animal adoption events, and they're engaged in education efforts, helping both children and adults learn more about reptiles and amphibians.
"The need for a group like ours exists so that people who keep and breed reptiles can have an organized community in which to learn and grow from one another, as well as educate the general public," Lobello says. "In our education track, we try to focus our efforts into new events where reptiles are not commonly seen."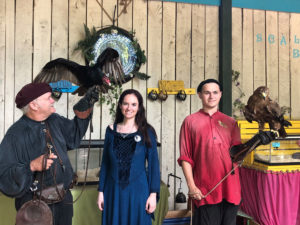 GRS members are also actively involved in local conservation efforts. The group assists in field studies throughout the state where they record the animals they find in specific areas, as well as the conditions of their environment.
But the fastest-growing arm of the organization is its rescue-and-adoption group. The GRS has been involved in more than 800 rescues of reptiles and amphibians and helped the animals find responsible, loving homes.
Given how little the average pet owner knows about reptile care, as well as the misconception that these animals are such easy pets, it's not surprising that pets may be abandoned or rehomed, but the GRS is working to change this by educating people and making its resources widely available.
"With the power of the internet, there is no excuse not to look into what you need for a new pet before you have an impulse and buy something at a reptile show," Lobello says. "Many of our rescues are due to impulse buys like these. My best advice? Before you adopt, send an email to the Georgia Reptile Society and ask us about animals you are interested in."
To learn more about the GRS, visit gareptilesociety.org.